One of the Best Aqua Restaurants in the City of Joy
Now-a-days, we all love themed restaurants. These work as a cherry on the cake. So, here we serve you one of the best themed restaurants in South Kolkata at Rassa Road, named as Sea Estta Inn.
So, the first question that arises is, what does that mean?
In French, Estta means air. So, the meaning is sea breeze.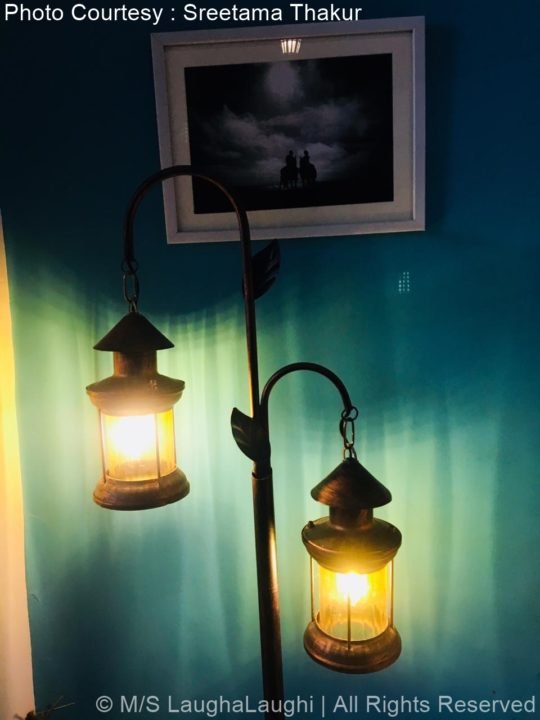 I guess the theme is getting clearer with the name. Yeah, you got it right!
We get the vibes of being on a sea beach & having food either on white sand or on water with pictures of sea & beach as wallpaper. A soft-shore music with low light create the ambiance perfectly.
The cuisine is based on Asian fusion (Chinese, Thai, Japanese, Indonesian & Singaporean) with specialization in sea food (octopus, crab, lobster & squid).
They don't have liquor in store. Oups!  Chill, they got some superb beverages instead.
I just hopped in few days ago with three of my friends. They treated us with colorful tiaras.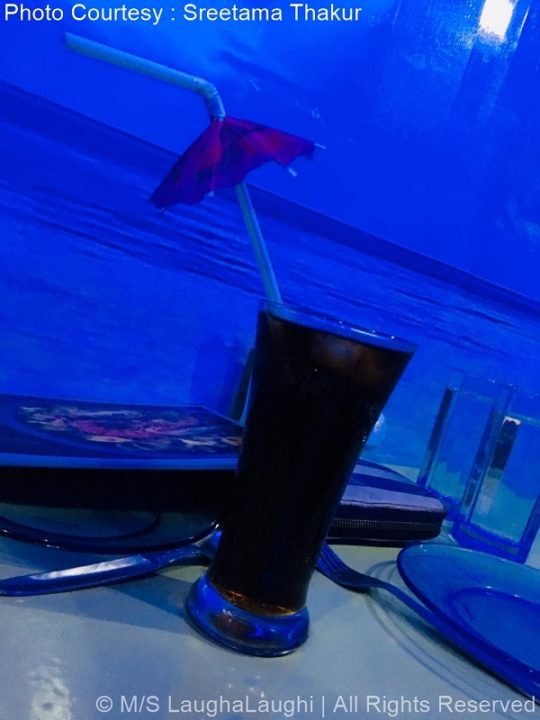 We ordered normal coke to start.
And then we had: –
• Canji Crispy Chicken-Its tender crispy fried chicken cooked with scallion & red chilli chicken. You can have lamb instead.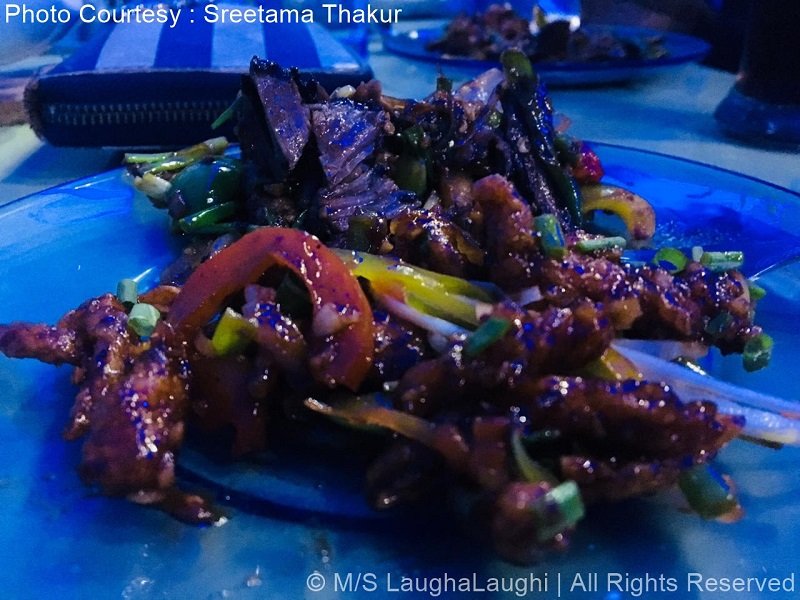 • Roasted Chilli Lamb with garlic, chilli & flavored herbs.
• Kaeng Phed-It contains flavored lemon grass, Thai ginger & Bird eye chilli Thai red curry with rice. You can have it with veg, chicken, whole crab or tiger prawn.
• Mein Noodles (Hakka).
Tummy-full quantity of food is served with adequate amount of spices.
The hospitality is up to the mark.
"We're planning to open an under-water 3D themed restaurant within this Durga Puja.", says Utsav Roy Chowdhury (owner of Sea Estta Inn).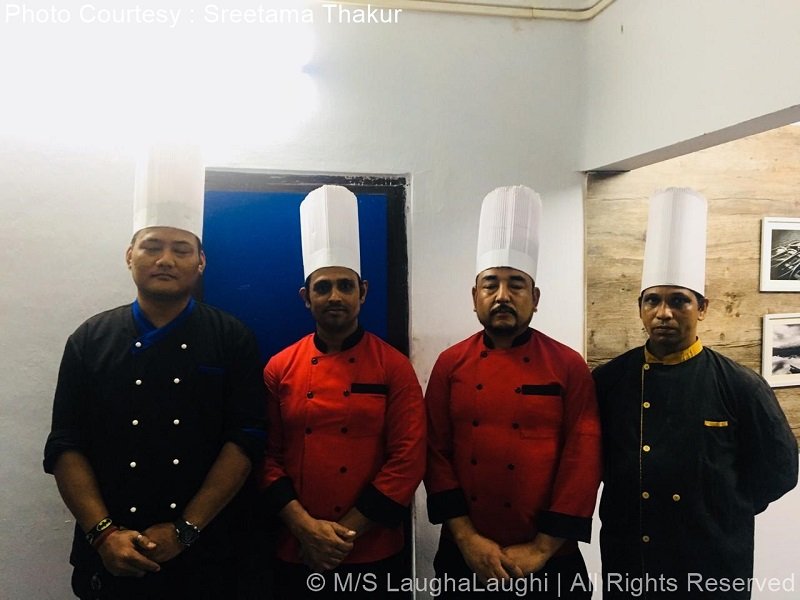 So, they deserve a 5* rating, undoubtedly. It's a must visit as the combination of pocket-friendly food, ambiance & hospitality would make you feel special & it's worthy.