Planning a trip? Just a tap away! Purulia Welcomes You!
Purulia (Manbhum City) is an ideal option for your next vacay! Few weeks back, I visited this place & nearby, with 11 of my friends for 2 nights & 3 days. This trip amazed me so much that I instantly tried to do phone-photography for the first time & decided to write a travelogue.
We boarded in Rupashi Bangla Express from Santragachi Railway Station at 6:25 AM & reached Andra Railway Station around 11:00 AM. I suggest you to carry good snacks for having in your journey as the food that are available on train aren't so good. But one thing that the music lovers will enjoy is the song by Baul. Aah! Melodious.
The catkin flowers (Kashfool) reminded us the arrival of Maa Durga.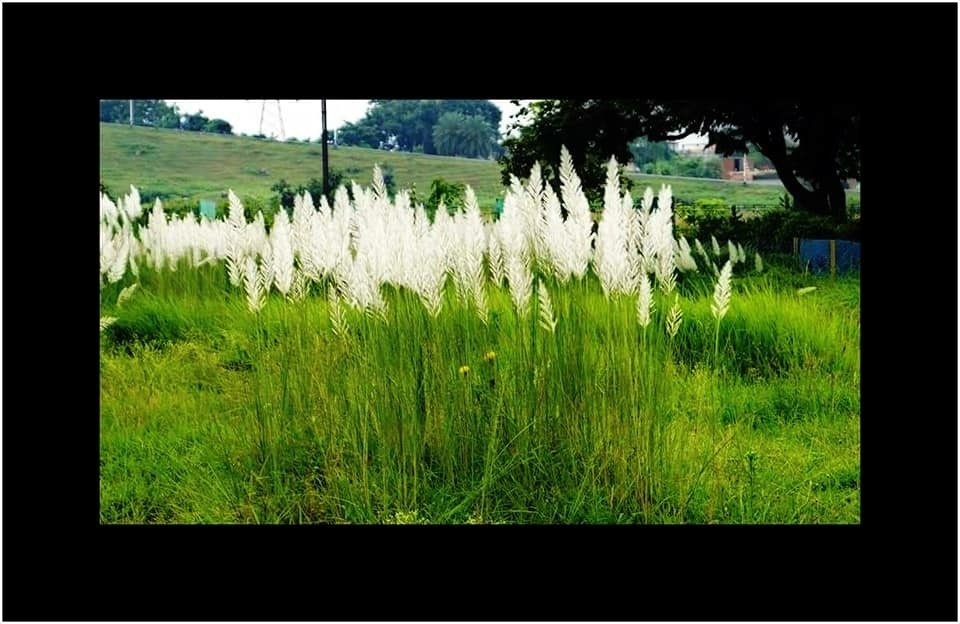 We again boarded in Tatanagar-Asansol Memu around 1:00 PM & reached Muradih at 1:30 PM. You'll enjoy literally traveling in local train due to the view. Gosh! The Joychandi Hill's view was just mesmerizing & you would want to capture every bit of it.
Two cars (Boleros) were waiting for us at Muradih & took us to SPANGLE WINGS RESORT, Baranti.
On the way to our resort was the Barani Lake. It's so huge!
Spangle Wings Resort deserves a 5* rating due to its homely atmosphere created by the staff & their service. Their tariffs were quite reasonable. You can check in their website (www.spanglewingsresort.com).
We opted the combo meal (breakfast, lunch, snacks & dinner) worth 350₹. After having our complimentary welcome drinks, we went to our rooms & freshened up. In lunch, we had rice, dal, sabji, fish curry, chatni & papad. You can have veg instead of non-veg so, vegetarians don't panic.
With tummies full, we roamed around the surroundings & clicked several photos (selfies & groupfies, mainly).
In the evening, after having a bit rest, we ordered dry chilli-chicken, french fries & coke for snacks apart from tea, muri & onion pakodas (included in our combo meal). We sorted our plans for next day's journey & booked our cars. Fares were pocket-friendly. Having our dinner (roti/rice, sabji, chicken curry) at 10:00 PM, we were off to sleep.
Bed tea was served to us around 9:00 AM. We had ourbreakfast (puri/roti, boiled egg, sabji, anchar) & started our journeyaround 11:30 AM. It was 120 kms (round trip).
First stop was GARH PANCHKOT. It's a ruined fort located at the foothills of Panchet Hill.
From the local people, we came to know that the Panchet Hill can be climbed & it takes almost 12 hours on feet. After climbing for an hour, there's a temple & a waterfall. Since we didn't have enough time, we couldn't adventure this. So, kindly take time & visit this place. To console ourselves, we climbed the watch tower of Garh Panchkot Tourism Resort & enjoyed the natural beauty with photo-sessions.
The second stop was PANCHET DAM. It's the last of the four multi-purpose dams included in the first phase of the Damodar Valley Corporation. If you get down to a park, you can get a clearer view of the dam. But one thing which you need to be aware of about the area is a group of people. They might take your photographs without your consent so, BE CAREFUL.
MAITHON DAM was our next stop. It was specially designed for flood control & generates 60, 000 kW of electric power. You can do boating on the Barakar river. Unfortunately, photography is strictly prohibited in this area.
The next places are accurate for religious people. KALYANESHWARI TEMPLE, you can worship here at any time.
It's a 500 year old centre of Shakti worship. The temple of Goddess Kalyaneshwari is believed to fulfill the wishes of childless women.
And our final destination was CHINNA MASTA TEMPLE. You can worship here post 5 in the evening.
It's main attraction is the headless deity of Goddess Chinnamasta which stands on the body of Kamdeo & Rati in the lotus bed. There's a burning ghat beside the temple.
But while returning, we made BARANTI LAKE as our last stop. The sunset view from one side of the lake was an one-time experience & above all.
We all were weared out & hungry as hell. So, we had our lunch after reaching the resort at 6:00 PM. Same menu but with different sabji this time.
We planned to do bon-fire in the resort's area but the weather didn't accompany us. We became bit sad so, we just slept off. After waking up, we had muri-aloo chop with tea just as light snack. We did dinner at late night around 11:00 PM. Same menu like last night.
Few of us decided not to sleep. We planned to see thesunrise from the resort's terrace. So, throughout the night we danced like nonewas around us. At late night, we went to the terrace. It was such a peacefulplace. Once you sit there, you'll feel like you have no worries in your life. Ijust can't explain in words about that eternal feeling. Amidst darkness &surrounded by hills, we discussed about various paranormal activities, witchcraft, etc.. Hold on! We didn't do planchette.
Since sitting on the terrace throughout the night wasn't allowed so, we came to our rooms & continued our discussions. We didn't realize that it was almost morning then. We hurriedly went upstairs but unfortunately, it was cloudy. But the beautiful scene of the same Baranti Lake covering the entire area was one of a kind. It seemed that we were viewing the same thing in variations at different times.
We couldn't keep our eyes open for long so, just got into our beds. Just at that moment, the sun rose.
Nevertheless, the rays falling on our body through the balcony doors just revived us. I was melancholy by thinking that few hours more & we'll be gone from that place.
So, finally our trip was about to end but we ended it on a happy note. Well, we had our breakfast & checked-out. The chefs, staff, manager were very kind. The food quality was so pure. We were very impressed. They deserved a tip from us so, we did give 'em.
Our return journey started in the same cars. This time we decided to take drop at Adra Railway Station to avoid break journeys.
On our way to station, we stopped at JOYCHANDI HILL. It was 1040 steps approximately to climb the top. (up-down)
There was Mata Chandi Temple & Bajrangbali Temple. But those were locked, sadly.
The feeling on reaching its top was like being on top of the world.
The panoramic view of the entire Purulia seemed like small dots. The combination of breeze & sun light worked as bonus points.
After a while, we got down as we had to board our train.
We reached Andra Railway Station safely. The drivers were very humble & cooperative. Ganesh Da was the one in which car I sat, I just troubled him with my numerous queries. He kept on answering me. They too deserved a small token from our end. We bid 'em a 'good-bye'.
Our train (Rupashi Bangla Express) started at 4:25 PM & we reached Howrah Railway Station around 10:00 PM.
I would suggest all the people having wanderlust to definitely visit Purulia once in your life time. Do make a stay at Spangle Wings Resort. You won't regret but would do the opposite, if you don't.