Sunlight Unveils "Rongin Prottekdin"
Kolkata, West Bengal ,10th August 2023 – Sunlight, the iconic detergent brand from the house of
Unilever, is proud to announce the relaunch of its new and improved product with cutting-edge
color lock technology. Embracing the campaign line "Rongin Prottekdin," which translates to "Stay
Colourful Every day," this breakthrough advancement reinforces Sunlight's commitment to
preserving vibrant colours and enriching your life with the joy of those colours every day.

Sunlight has been the trusted brand for over a century, catering to the most sought-after need of
consumers through various product formats, and this latest advancement demonstrates the brand's
continuous evolution in providing superior care.

Colours hold a special place in the hearts of the people of West Bengal. From the vibrant sarees of
Durga Puja to the colourful celebrations during Poila Boishakh, the spirit of this land is intertwined
with a kaleidoscope of hues. Recognizing the importance of colours in people's lives, Sunlight has
been committed to protecting and enhancing the brilliance of colourful clothes for generations in
their day-to-day lives–which reflects in their unique and yet relatable campaign message of "Staying
colourful every day."

West Bengal is a very special market for Sunlight and we have always been committed to delivering
the best product experience that resonates with our valued consumers. This relaunch is another step
which signifies our unwavering commitment to delivering the best color care experience for our
consumers through the presence of Sunlight's unique color-lock technology. With this relaunch, we
are set to redefine the consumer experience and contribute to locking colors of life for all. -Deepak
Subramanian, Home Care South Asia General Manager.

The new Sunlight detergent bring and innovation to the market. It not only offers a superior cleaning
performance but also features a captivating fragrance that ensures long-lasting freshness. The
ground-breaking colour lock technology is the star of this new product, serving as a lock of colors
and maintaining the clothes' brightness as if they were new. To stay true to the brand and celebrate
the joy of this momentous relaunch, Sunlight has locked the vibrant colours of our lives through the
"Rongin Prottekdin" campaign. This captivating campaign unfolds across Bengal through exciting
activations, including the creation of location drops like Sunlight Bari and South Kolkata Dhobi
Khana, as well as the remastering of the popular black and white song "Bhalobashar Morshum" in
vibrant colours.

To celebrate this milestone, Sunlight is embarking on an exciting journey across West Bengal. Ten
houses will be transformed into Sunlight Baris, showcasing the brand's iconic colours of yellow, red,
green, blue, and pink. These Sunlight Baris will serve as symbols of the joy that colours bring to our
lives and remind us of Sunlight's unwavering commitment to preserving and rejoicing these colours
forever, which aligns with their campaign line of "Rongin Prottekdin" or Staying Colourful every day.
In addition, Sunlight has reimagined a renowned black and white song from 2022, bringing it to life
in vibrant colors. This timeless song, originally from the film X = Prem, directed by Srijit Mukherji
where the song Bhalobashar Morshum topped many charts, has been remastered in colours,
allowing us to witness the enchanting beauty of song and its picturisation through Sunlight's lens.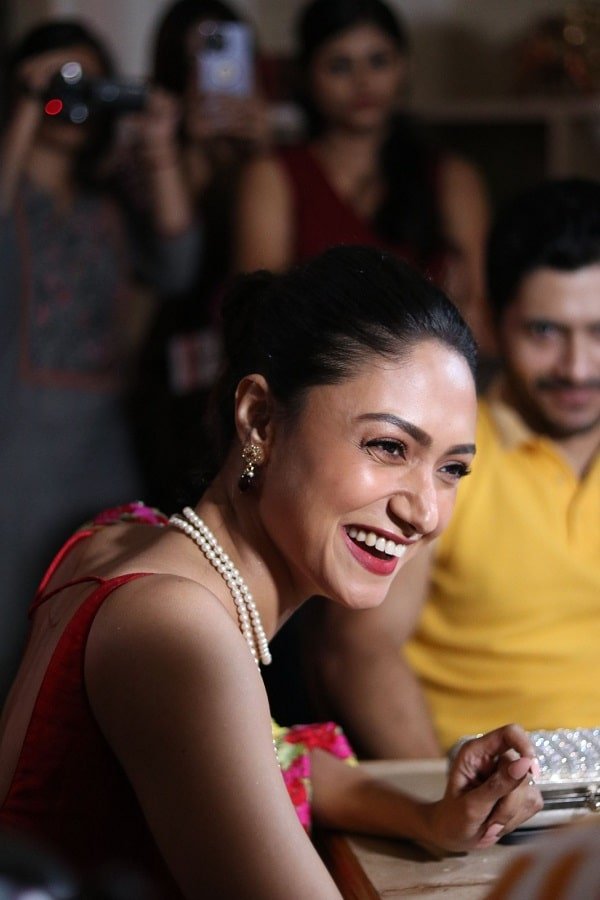 This remastering of the popular song from black and white to colours will evoke the importance of
enjoying life in colours while reminding us of the limitless possibilities that unfold when we are able
to lock colours of our lives, thus communicating the message of staying colourful every day.

Furthermore, Sunlight will collaborate with Kolkata's oldest Dhobi Ghat – South Kolkata Dhobi Khana
to create a unique experience for the people. The Dhobi Ghat Activity will see the branding of the
historic laundry facility with Sunlight's vibrant colours, symbolizing the trust and reliability the brand
has built over the years. Clothes washed with Sunlight will be delivered to every household in
specially designed Sunlight laundry bags, providing a convenient and delightful laundry experience
for the residents, making every house that receives their Sunlight-washed clothes in the Sunlight
laundry bag a Sunlight Bari, with a promise to keep the resident's lives colourful every day.

The New & Improved Sunlight, with its colour lock technology, is set to revolutionize the way we
care for our clothes and preserve their vibrant colours. Sunlight's commitment to innovation and
understanding the deep-rooted connection between colours and people's lives makes it a trusted
companion, ensuring that the joy of staying colourful by living a vibrant life is cherished for
generations to come.