Thank You Black Butterfly Tattoo Collective
You know what they say right, "Everything's a circle", and this time though being the experimenting fashionista that I can, I decided to get ink. So where does the old adage of what I just mentioned fit in here.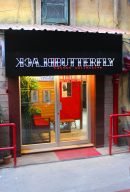 Okay, now it was a couple of years back when I went ahead with a friend of mine to watch her get inked, I had decided that someday I too would come down to this very place and get the same done. Honestly, time passed by and with many horror stories of getting inked I heard about; I chickened out.
May 14th 2016
I finished my classes at my beauty institute yesterday and walked down to meet another friend who was getting inked, and at the same place I had entered a couple of years back. I was inspired. Now let me tell you why!
The place is hygienic and spacious
The people are warm, friendly and very talented
You get to choose your designs and customize them too; Terrence and his team sits patiently with you to understand the emotion and feeling behind every design you choose.
This is a place where you can just sit and chill out at, getting your tattoo done and your consultation as well
Price points are great- believe me it doesn't pinch the pocket.
Thank You Black Butterfly Tattoo Collective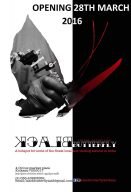 I wanted to etch my mom's name (she passed away in February 2015) for life on my wrist, but I didn't know how to go about it or whom to contact. Terence I guess is an intuitive artist, someone who instantly understood the pleas of my desire to have mom's memory – here is what he did for me, and I am happy.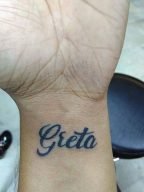 About Terence
Terence Yeh (Artist & Owner Black Butterfly Tattoo Collective) says " After getting my first tattoo in Mumbai by an artist named Bobby who eventually turned out to be my teacher and mentor, I haven't looked back. After tattooing on and off for the past eight years , finally my mentor and I decided to open a tattoo studio in Kolkata, our baby was named "Black Butterfly Tattoo Collective" .
Now this isn't a place where only I perform or my friends work, but a place for tattoo and art lovers from all over the nation, artists and curators alike to come and plonk, display their skills and flaunt their talents.
Some of the eminent names from across the nation are
Phiban Nongkinrih (Shillong)- practicing the art of tattooing since 2010. He specializes in new school , colour, trash tattoos but isn't limited to this.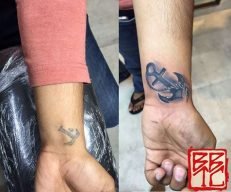 Lakpa Lepcha (Sikkim) He specialses in Portraits , Realism  and more"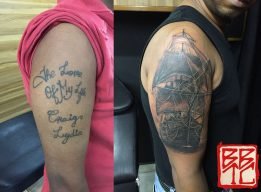 Need a tattoo, here's where you come
"
4 Circus market place Kolkata- 700017
(near Queen of mission school / opp Quest Mall )
ph: +919830357660
email: blackbutterflytat2@gmail.com"
The ambience is very welcoming, with peppy music, lots of laughter and fun, murals of art adorning the dark walls and the bright lights that make you feel at home- what else do you want when getting a tattoo, and yes, he does offer you a cup of tea to soothe the senses at the end of the session- mine took not more than twenty minutes- sans the pain.
Yes I was chicken a bit at first, because I thought I would be wailing like a school kid with the prick of the needle; I hate injections you see- Terrence was a pro that made me feel no pain, I mean it NO PAIN.In my opinion
Just as I am from the beauty industry and I always urge customers to choose places that are very hygienic, I vouch the same 100 percent for Black Butterfly Tattoo Collective
Expertise and knowhow is important, which the team at Black Butterfly Tattoo Collective are pros at- I wouldn't have spoken high of them and for them, if I had seen the reverse.
Pre and post care of the tattoo is given, along with the cream to use for tattoo and skin care too- very important, and as a beautician I certify it to be amazing, since the cream is filled with vitamins that help heal and nourish the skin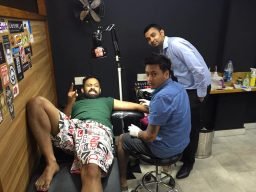 If you too would just like me want to have a memory etched or a fashion tattoo or a personality tattoo made, get in touch with Black Butterfly Tattoo Collective, call Terence and give him my name.
Here's to the beautiful men and women of Kolkata and India, have a great inking session and feel at home walking into Black Butterfly Tattoo Collective. And guess what, Black Butterfly Tattoo Collective is open seven days a week! Give them a tinkle for fabulous offers and deals!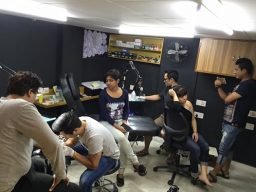 Toodles and until the next time- stay gorgeous, fashionable and super chic- oh yes, don't forget to get inked.