Monday mornings are busy. People wake up to rush to work, to attend to unfinished business, and to set a certain pace to the entire week. But, the people of Punjab woke up this Monday, the 27th of July, to a heart-gripping panic of terrorism.

In an early morning attack in Punjab, four 'Fidayeen' or suicide attackers dressed in Army uniform opened fire at a bus in Gurdaspur. This attack was closely followed by another round of firing at a police station in Dinanagar. While being holed up in a gun battle at the police station, one terrorist was neutralized. Sources have claimed that the terrorists showed up in a white Maruti van, which has been confirmed to be formerly hijacked. But, absolutely no one has been able to confirm on the number of these attackers. Six people have been reported to be dead, four of them being civilians and two being police men, and ten people have been reported to be severely injured.
In the meanwhile, five bombs have been recovered from rail tracks not far from Gurdaspur. This infiltration of terrorists is being speculated to have happened from the Jammu border, most likely, Narowal, Pakistan.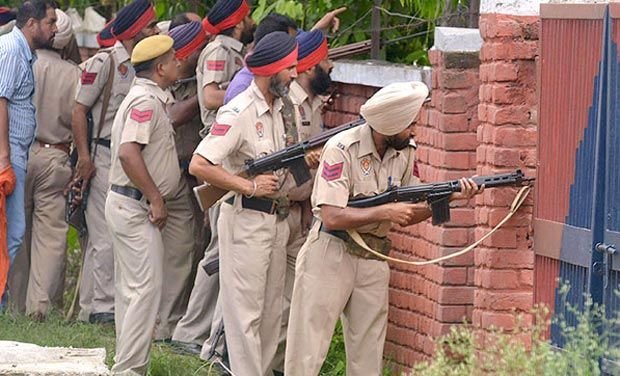 The IB has claimed to have warned the Punjab forces of any impending danger on the Kargil day. All the major roads and borders have been shut down and an anti-terror operation is under way. The CM of the state, Mr. Parkash Singh Badal, is closely monitoring the situation but is yet to make any official statement. This specific day has marked off the rather relative peaceful reputation of Punjab and terrorized thousands of minds. The reality of our transient lives has made a terrifying appearance yet again and forced us to think over and justify our decisions and priorities!
Reported by : Poulami Ghosh Ray


Photo Courtesy :  google.com


Original Copyright © 2014-2015 LaughaLaughi.com