Whether you are a globetrotter or this is your first trip, or just want to have an idea about what to pack for travel, it is necessary to have a know-how on what to carry while you are travelling. You don't want to hurt you hands and shoulders, at the same time you don't want to miss out on any important stuff. It can be quite daunting trying to figure to what to pack. So I bring this article which will provide a brief guidance on this topic.
1. Take as little as possible. Carry only the essentials and if you feel the need to get some minor things, you can buy them, like an umbrella or a light jacket.
2. Write down a list of what you think you will need, and scratch the less important stuff off the list. You don't want to make your luggage unnecessarily heavy.
3. Carry a personal carry-on backpack or handbag and pack your basic toiletries and electrical devices in it.
4. Figure out your main luggage. Carry a rolling suitcase so that you don't have to carry all your gear on your shoulders or back.
5. Always lock your luggage. That way you can avoid theft and keep your luggage safe. Carry travel-safe products which you don't mind losing.
A list of this sort will help you figure out what you need to carry.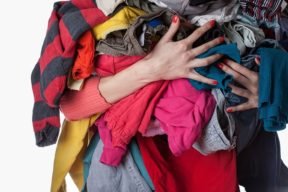 CLOTHING ESSENTIALS:
• 2 pairs of jeans, probably a blue and a black . They are the most versatile.
• 4-5 tops and t-shirts.
• A light sweatshirt or a stole to keep you warm if it gets chilly.
• 2 pairs of shorts/comfortable 3 quarters. They are the best when you are site seeing or just chilling by the beach.
• Girls can carry a maxi dress/knee length dress for some fancy outing. Boys can go for a blazer-trouser or simply a nice shirt with a trouser.
• A pair of flip flops, a pair of sneakers and a dressy shoe.
• 2 pairs of socks, because you got to protect your feet!
• Underwears, according to your need.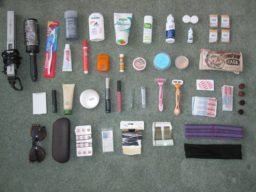 TOILETRIES and ACCESSORIES:
•Toothbrush/toothpaste
•Hairbrush/comb/rubber bands/bobby pins
•Shampoo,conditioner,body wash
•Personal hygiene items
•Deodorant,perfume
•toilet paper,tissues
•Sunglasses
•Sunscreen
•Shaving kit,razors for both men and women.
•Towel

GADGETS:
~Your mobile phone, obviously
~Headphones
~A camera. It does not necessarily has to be a DSLR. It can be any camera which captures good pictures. You can skip it if your phone's camera is good enough.
~Charger and power bank

SMALL MEDICAL KIT:
•Painkiller tablets,paracetamol tablets,aspirins
•Cold medicines
•Band aids and gauze
•Multivitamins
•Thermometer
•Dettol/savlon
•Ointments for burns and cuts
•Allergy medicines
•Hand sanitizer,wipes
•Sleeping medicines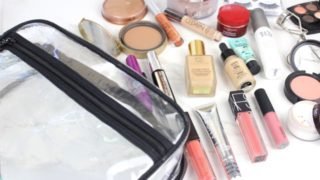 MAKEUP and SKINCARE:
•Facewash
•Moisturizer for face and body
•Blotting tissues for face
•Toner and cotton pads
•A light weight foundation/bb cream for even skin-tone
•Compact powder for fresh looking skin
•Coloured liners along with a black one
•A washable and a waterproof mascara
•Bronzer and blusher for the sun-kissed and flushed look
•Lip colours of your choice (an everyday colour and a bold one)
Even with all these, it is possible to travel light. Travel with one big luggage and one backpack to keep to stuff safe and secure. Leave the non-essential stuff back home which won't serve much purpose in your trip. Pick and choose according to your requirements and liking and travel happy and safe!