Best 5 Restaurants all foodies must go in Kolkata
Whenever a bengali person or a "Bangali" living at any corner of the world,hears the name of Kolkata,he or she automatically becomes joyful, just like the City of Joy itself. And each 'Bangali' or Kolkatan have few things very much in common that is their love for food,politics,football,an afternoon-nap and daily television soaps. But every bongs first love is probably the same thing, FOOD. Food is just not food to us it has been dwelling in our sentiments.So let us help our people to relish and cherish best few restaurants where they can feed on joy and satisfaction in the city of joy.
ARSALAN
Probably no Indian exists who does not like 'Biryani' or Mughali cuisine. Even after 3 centuries of their departure from India, they still reside in our stomachs. 'Bangalis' are a bit more dedicated in giving them golden honors whenever they get the time and situation. At times against all odds. So for all the 'Biryani- Fanatics' nothing can be as good as Arsalan for your taste buds. With its various 'Gharana' of Biryani making to other mughalai dishes it serves you is standing pretty tall midst its competitors. So rush! rush! rush!
Address: 28, Circus Avenue, Near A.J.C Bose Flyover, Seven Points Crossing, Park Circus (MAIN)
Other Outlets- Bidhan Sarani(Shyambazar), Jessore Road (Near Diamond Plaza), Chinar Park(Rajarhat)
6 BALLYGUNGE PLACE
Yet another feather in the crown of the city, 6 Ballyguge Place is something which cannot be express in dry words until take a dive in the 'thali' of pure Bengali traditional delicacies. Whether it is the juicy and seductive 'daab chingri' or the hot and spicy 'ilish macher bhape' or the art works inside the restaurant which is a heritage banglow of 300 years, everything is a dream-hacker. If you are smart and sophisticated yet culturally enriched then it's exactly your place to eat and eat and eat………..
Address- 6, Ballygunge Place, Ballygunge (MAIN)
Other Outlets- Sector 1, Saltlake, Kasba Area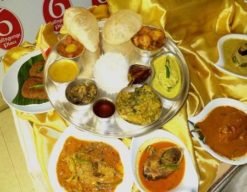 FLURYS
'Bangalis' have a super active taste buds for every type of foods, be it pure traditional bengali dishes or mughalai items or chinese delicacies or continental platters.But English Breakfast holds a much sensitive place in the heart of very Kolkatans. And Flurys ranks at the top most notch of every other English Food Joint. Sipping the aromatic earl grey tea at the first hour of the morning along with perfect English delicious breakfast or relaxing with a club sandwich along with a mug of hot cappuchino after a hectic day or a genuine pastry lovers' fantasy, is what we all desire. Flurys gives us every bit of all of these in the perfect colonial atmosphere. So fellas lets have a rock n roll cream roll at Flurys.
Address- 18A, Park Street, Park Street Area, Kolkata- 700071
Outlets- South City Mall, Jadavpur
PETER CAT
Do you want to eat some Chelos directly from an Iranian Kitchen or you are sticking on to chicken steak sizzler?Ahh… Don't worry!! All you need to have your reservation done in the Peter Cat. Recognized as one of best multi cuisine restaurants, mainly for chelo kebabs and steak sizzlers Peter Cat is a real beauty. Again, set in the heart of Kolkata's food hub, Park Street, Peter Cat is the best friend of every Kolkatan. Not only Chelo kebab and chicken steak sizzler it makes us really happy with its grilled fish, Vetki Muniere, fish makhmali kebab among many. So See You Tonight @Peter Cat.
Address- 18A, Park Street, Opposite KFC, Kolkata, West Bengal 700016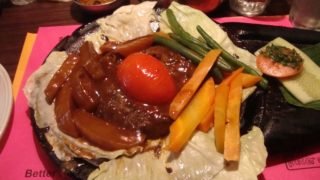 MAINLAND CHINA
Chinese foods definitely act as a catalyst to enhance INDO-CHINA relationship in a much better platform. Hardly there is any Indians who do not love Chinese dishes. People of Kolkata shower immense love and dependency when it comes to Chinese cuisine. Nothing can be as good as foods from the mainlands of China, I mean MAINLAND CHINA. You can get the typical flavor of Chinese spices and cooking style in every dishes it serves here. The buffet presents to us a huge number of food items, awesomely cooked in 100% Chinese pattern. Hence Moral of The Story- Eat Till You Drop..!!!
Address- 3A, Uniworth House, Gurusaday Road, Kol-700019(MAIN)
Outlet- South City Mall(Jadavpur), Bar N Grill (Off EM BypassSciencity Area), Avani RiverSide Mall(Howrah)