TOP 10 MOST OFFBEAT DESTINATIONS IN INDIA
TOP 10 OFFBEAT DESTINATIONS IN INDIA EVERYBODY SHOULD VISIT, AT LEAST ONCE
India is known as the abode of multi linguistic people and their numerous cultures. Just like people and their different cultures, India is the land of mysteries. This nation is encompassed by mountains in one side, deserts in the other parts and seas in another. Every bents of the county has a new place and a new story to explore by the travelers. Just to churn up their hunger for exploring something new and unconventional here we come up with 10 most offbeat destinations that all travelers should go, once at least in their lifetime.
GURAIS or GUREZ
Surrounded by the breathe taking snow-capped Himalayas, Gurez or Gurais valley lies 123 kms from northern Kashmir. Though accessible only half of the year, due to high snow fall in winter, Gurais is like an utopia in the entire Kashmir. Gurais is known for its diversified fauna and picturesque scenic beauty. The Kishanganga River flows through the valley and the road to Gilgit runs through Gurais. One must visit at least once in the entire lifetime to this heavenly place.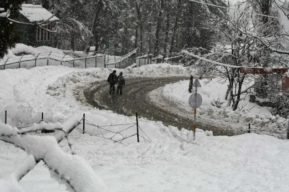 MAYONG
Also known as the 'Land of Black Magic', Mayong , a village 40 kms from Guwahati city, Assam is hushed-up in a mask of crux and mystery. But nobody knows from when and why. Sorcery and practicing black magic has become an ancestral legacy now. Situated close to the Pobitora Wildlife Sanctuary, Mayong is believed to derive its name from the Sanskrit word 'Maya' which means illusion or magic. Strange tales of men disappearing in the mist, humans being transformed into animals in a mysterious way from the village, prevail all over the state. Many antiques and souvenirs of Ayurveda and black magic are preserved in the Mayong Central Library. If you are highly inclined to paranormal activities, just pack your bag and drop to this excessively offbeat destination in no time.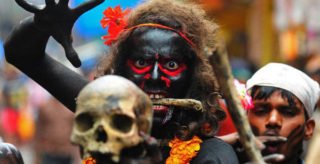 MAGNETIC HILL
Mountains and hills are said to be the storehouse of esoteric activities. Hence Ladhak's 'Magnetic Hill' proves it true once more. Located 11,000 feet above the sea level on the way to Leh, it is one of the must see destination in India. It is famous for having magnetic power which pulls a car towards up even if the ignition is off. Though it actually is an optical illusion happens because of gravity, still it is indeed a thrilling and excited phenomenon to experience. Magnetic Hill is listed as world's one of the most recognized gravity hills. Physics lovers hit the rock before gearing up for new inventions.
NOHKALIKAI, MEGHALAYA
NohKalikai is India's largest naturally, rainwater fed falls, lies at a elevation of 1115 km, near Cherrapunji , Meghalaya. It inherited its name through a very tragic tale. There was a young widow named Ka Likai, who remarried. But her second husband was very much jealous of her daughter from the first marriage as she loved her more than anything else. One fateful day the second husband killed the daughter and cooked meal for Ka Likai with her flesh. Ka Likai was exhausted and shattered in trying to find her missing daughter, she returned home and the husband asked her to eat the meal. While she was eating, she discovered her daughter's dissected finger in a basket in the kitchen. She could not bear this pain and ran to the falls and killed herself by jumping in it. Since then the name of the falls became 'NohKaLikai' which means 'Falls of Ka Likai'. Along with the magnificent beauty the place also tells a tale of a poor mother losing her only child.
MAJULI, ASSAM
Designated as world's largest river island, Majuli is located in the heart of the Creator's Son, Bramhaputra in Assam. It can be stated as the best example of heaven meeting the earth as the scenic beauty of this island is as ethereal as a dream wonderland. Not only it has brilliant landscape but it has many cultural and spiritual schools of thoughts that inseminate the teachings of Guru Srimant Shankardev. If you want to breath paradise, don't think twice to book your stay in Majuli,one of the most offbeat destinations in India.
KOLUKKUMALAI, TAMIL NADU
At times it gets pretty difficult to decide whom to rate as 'best' and whom to as 'a little less than best'. Kolukkumalai is one such place in India. Settling just 90 minutes drive-away from Munnar, Tamill Nadu, Kolukkumalai is the World's Highest Tea Estate, which is 8000 feet above the sea-level. Surrounded by the mind-blowing emerald green mountains all around and inhaling the refreshing aroma of the tea leaves, produces here, it is really tough to distinguish which is more addictive.
TALAKAD- SAND DUNES, KARNATAKA
Located on thebank of river Kaveri in the Chamarajanagar district of Karnataka, Talakad is one of the historical destinations encircled with 'Hindu- Santan' mythology. The district was filled with more than 40 temples, once upon a time. Among those were the the' Pathaleshwara',' Maruleshwara', 'Arkeshwara', 'Vaidyanatheshwara' and 'Mallikarjuna' temples, which were believed to be the five Lingams of Lord Shiva, that, accorin to the Hindu Mythology represents the five faces of the Natarajan. But all these temples got buried under the sand probably many centuries back. Fascinating sand dunes are formed in Talakad, where once these temples were situated. . In honour of these five Shiva temples, a fair is held, once in every 12 years called "Panchalinga Darshana". This was last held in 2009. So, don't you think its a destination offbeat enough for a mandatory visit?
KHAJJIAR
Popularly known as the 'Mini Switzerland of Himachal Pradesh', Khajjiar is an offbeat hill station located in the Chamba district of Himachal Pradesh. Set in the bosom of the Deodar trees and the green meadows, this hill station provides an overall an enticing environment and picturesque. This unusual and offbeat place bears a typically rare combination of three ecosystem- lakes, pastures and forest. The cattle and the turfs playing along the green piece of meadow by the side of the tall deodar and pine trees catalyse up the beauty of the landscape in a different level. God seems to have created this piece of uncanny beauty, keeping in mind about those who crave for both mountains and forests.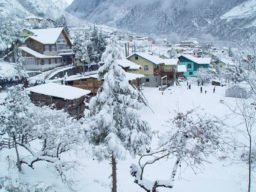 MALANA
Believed by its inhabitant, that they are the descendant of Alexander, The Great, Malana is, therefore known as 'The Little Greece of Himachal'. Not more than 100 houses are found here in this solitary village under the canopy of the majestic Chadrakhani peak, in the north-western part of the Kullu Valley. Very much unknown to most of people, this village is the birthplace of the best quality of 'charas' in India, popularly known as 'Malana Cream' is considered to be the strongest and top notch variant of 'charas' in the world. They are considered to be of the most democracies of the county and till date they are not abide by the Indian Constitution. They follow a self-proclaimed and independent system of democracy which they believe to be more superior. Yet another offbeat destination in this notoriously angelic hilly village will surely give you the addiction to a pin-drop silence and sphinx, much more than u desire.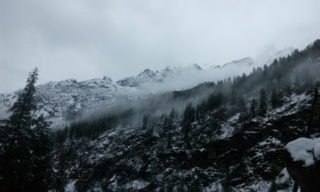 YANA, KARNATAKA
This little known small village, Yana, is rooted against the backdrop of the Sahyadri mountains, 40km from the sun-kissed coastal village of Gokarna .This small village is actually latent in the dense forest, holding on to a millennium old secret. There is a curvy passage through the rocks that leads to an cave, which is considered to be the symbol for self- proclaimed Shiva-Lingum . The cave with utmost bewilderment consists of an idol of Goddess Parvati in it. So for the native it is commonly known as the 'auspicious hidden spot' and for all the Indians it is, yet another offbeat destination to explore to its fullest.