If football was a roulette of the casino, footballers would surely be the high-earning winners, not to mention, attractive women (after reading this line u must be try to check them all with Cristiano Ronaldo, Real Madrid's highest paid footballer with a massive weekly wage of £365,000 after tax he is also the Highest Paid Footballers in The World. You are right that was written exactly on him) but not only him, the men in the game thoroughly enjoy them all.
With huge pay package, luxury penthouse and a relatively easy life, soccer players are quite the best suit for aspiring beauties.
So it is no surprise that some of the greatest maestros have dated some of the most attractive and oviously sexiest women in the world. Some women aspire to be with footballers as they crave the lavish lifestyle, but more often than not relationships breaks in the midway.
Footballers are a jealous breed, so he's the top 10 players that have dated the same woman.
CRISTIANO RONALDO/MARIO BALOTELLI – RAFFAELLA FICO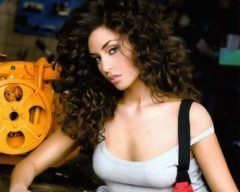 Fico is believed to have dated Cristiano Ronaldo in 2009. Their public appearance doesn't make noise but still it was a hot topic for English Media.
However, it's her page 3 relationship with Mario Balotelli that was more public. They started dating in late 2011 and things doesn't go well , later due to Balotelli's infidelity and short temper . After their breakup she announced her pregnancy provoking the ire of Balotelli who refused to acknowledge that the child was carrying his DNA. During her pregnancy, they briefly reunited but then separated again. Balotelli insisted on carrying out a DNA test and only then did he admit to being the father
Cristiano Ronaldo and Marcus Bent – Gemma Atkinson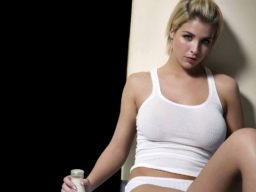 An English actress, TV personality and a Lingerie model, Gemma Atkinson dated the three-time Ballon d'Or winner Cristiano Ronaldo in the early stages of his career at Manchester United(that time ronaldo doesn't earn £0365,00 a week, but still Gema got the 'Gem") that time back in 2008-09, This couple are the hottest in england(accrooding to mirror).However, if you know Ronaldo's history with women then you'd have probably guessed that the couple break up soon.
Earlier, Atkinson dated the Everton striker, Marcus Bent(When bent was in top of his game) Their relationship didn't start too well, but after dating Danielle Lloyd, Bent came back to Atkinson. The two eventually got engaged, only broke up in a few months.
Cristiano Ronaldo/Jermaine Pennant– Alice Goodwin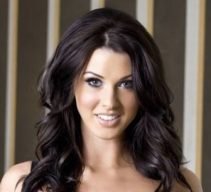 Glamour model , Alice Goodwin dated Cristiano Ronaldo in early part of 2009, but like a lot of Ronaldo's loves they soon call it off.
Originally from Stoke-On-Trent, she soon became linked with Jermaine Pennant in 2014 who was playing for Stoke City at the time. This relationship lasted and they married in May 2014(And this is the Happy Ending , isnt it ?)
Now moving to something which doesn't feature Cristiano Ronaldo :
Ryan Giggs/Jermain Defoe – Imogen Thomas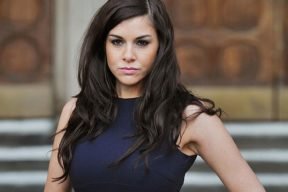 Imogen Mary Thomas is a Welsh model and television personality , Thomas dated Jermain Defoe in 2009 but the relationship broke down after she became paranoid with his antics.
Thomas then famously had an affair with Manchester United player Ryan Giggs. Her alleged extramarital relationship with footballer Ryan Giggs was the subject of a controversial gagging order in the UK.
Wrongly the former Miss Wales saw the brunt of the media backlash.
SERGIO RAMOS/ALEXIS RUANO/SERGIO SANCHEZ – ELISABETH REYES
Reyes is a spanish model and occasional moderator who just happens to be a former Miss Spain. Thus it was probably no surprise that she went on to bag Spanish football giant Real Madrid captain Sergio Ramos. She and Ramos dated for about a year then called it off.
She then went on to date Sevilla defender Alexis Ruano but this was also not meant to be ended.She ended up with yet another footballer in the form of Sergio Sanchez who plays for Panathinaikos. He ended up being the one as things led to the ending. It is said that third timer's a charm.
Mesut Ozil/Matteo Ferrari – Aida Yespica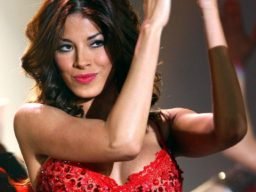 Yespica is a model who once took part in the Miss Venezuela. She is also well known as the alleged reason Real Madrid shipped Mesut Ozil off to Arsenal. Apparently, the madrid Superstar kept flying from Spain to Milan every free chance he got in order to see Yespica (His lady love). This is thought to have led to a reason Real Madrid to sell him as they felt he was not concentrating enough on his career. As far as it concerned Ozil doing great for Arsenal and His career is in the right path.
Aida had a two year relationship with Italian defender, Matteo Ferrari. They married in 2007 and had a son together in 2008.
Content Courtesy : Mens XP, The Sports Star, The Mirror and Goal.com