The K. J. Somaiya College of Engineering was established in 1983 at Somaiya Vidyavihar. It offers 4 year bachelors degree courses in the departments of Electronics Engineering, Electronics and Telecommunications Engineering, Computer Engineering, Information Technology and Mechanical Engineering.
It's college fest Abhiyantriki is going to happen from 5-6 October.
The first event of the fest is TECH EXPO featuring The Indian army with collaboration of BMW and Jaguar. The event has technology exposition featuring INDRO 3.0 and other humanoids. There will be speakers sessions, internship and auto exposition featuring super cars. And coding and technical completions also fun events are going to be organized by the organizers. You could catch the Indian army heroes there live.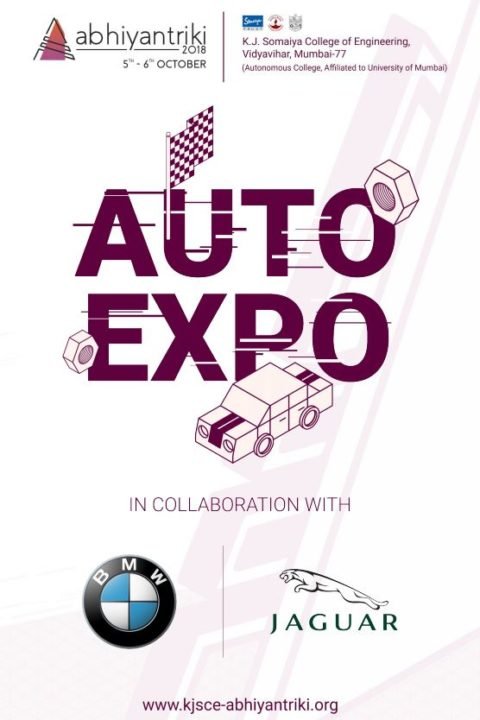 The second event of the fest is INTERNSHIP EXPO which aims to give quality internships to enterprising students. Another event called IDEATE with collaboration of Maharashtra State Transport Ministry is going to be organized where the participants will be working on a problem statement called, "Defeating mishaps". Also the event IDEATE consists of another event with problem statement called "Reversing Global warming" in  association with B.A.R.C. which would be providing facility of internship to the winners. For programmers events like Hackathon, code crux, Crackathon, code in x with amazing facilities for winners.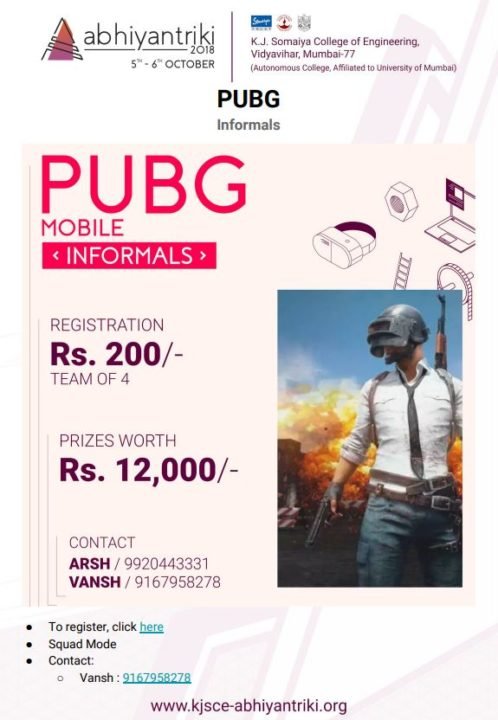 Event called Cad clash which is linked with AutoCad software where participants will be given problem statements at hand. The Robot fanatics have their favorite event though, the A-maze impossible, follow the fare. The upcoming future electrical engineers have their event named "Circuit Frenzy".More events like "Escape the labyrinth", Tech-eshi's castle, Technical paper presentation at IEEE,Chain reaction, drone racing, the trending game right now PUBG,laser tag, Fifa manager, Lan gaming, Castle math and the craze among youth meme has made its place as Meme quest.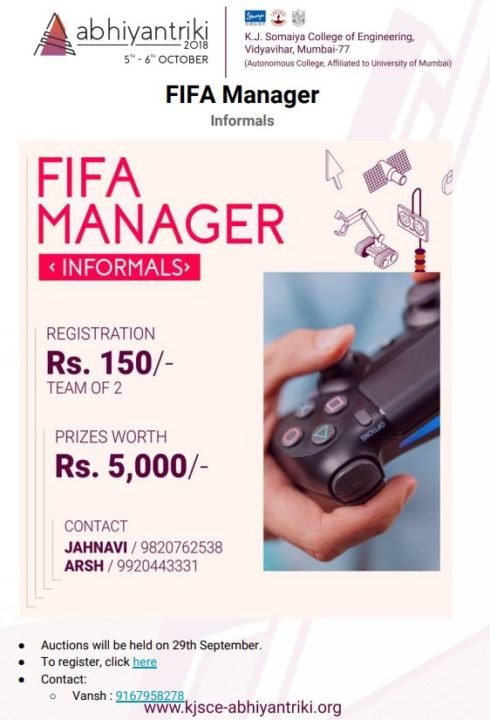 During this fest many eminent names would be performing like B.A.R.C. BMW, Jaguar, even the Maharashtra State Transport Ministry is associating with the fest. The fest is going to have a major media coverage.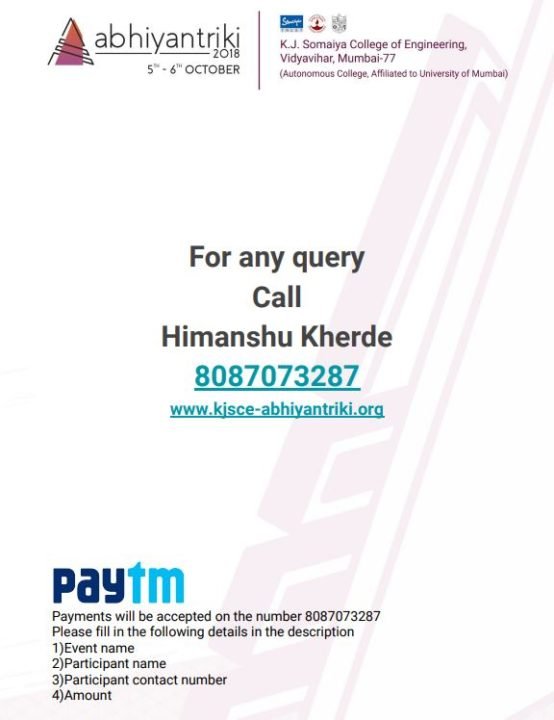 Laughalaughi is one of their online media partners in the year 2018.Students nationally and especially the students of KJ Somaiya College of Engineering wait for this iconic event all year long. The 2 day event is filled with so much fun and ecstasy along with so many talents to witness. It is a break from the routine life of the students. The Abhiyantriki has amazing reviews from all over the world. The environment turns more festive than ever and it is a lifetime experience for everyone who attends the fest.