Uncategorized
SRAVASTI – Blend of traditional and new age clothing
Date: 23rd March- 5th April | 14/97 golf club road,Near RCGC | 2pm-8pm
Chaitali Dasgupta's non-commercial 23 year old venture, Sravasti, is offering a 'special' collection of clothing that promises to spread knowledge through style. In her own words, "The clothes are used as a canvas to educate the budding generation that lacks the reading habit and is unaware of the rich Bengali literature. I want to expose them to Bengali poems at an early age utilizing Sravasti's clothing as the canvas."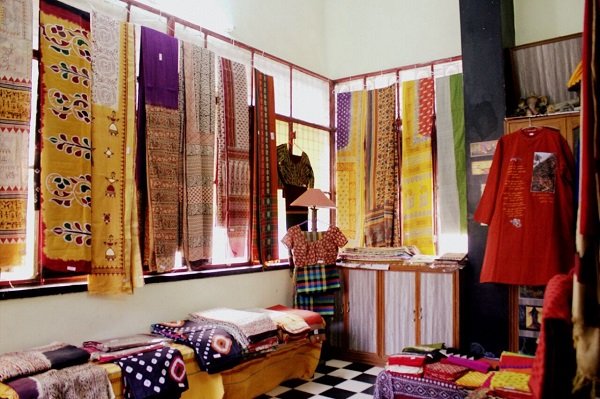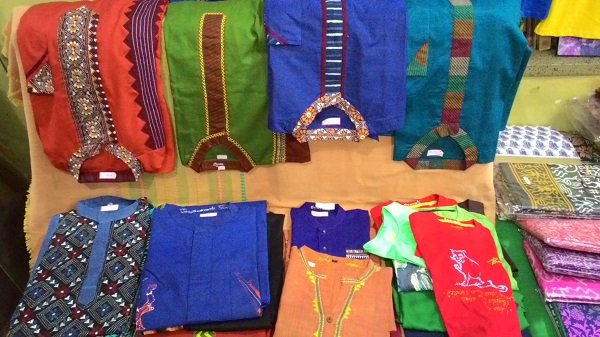 The wide range of t-shirts, salwar suits, sarees etc reflects tradition which sometimes gets lost and unnoticed amidst the crowd of sequinned, lacy and western dresses. You can find clothes and dress materials for all age groups. Paintings of Jamini Roy, Rabindranath Tagore, Ramkinkar Beij and others along with some tidbits about the paintings can be found painted on the t-shirts too. A specific dress called 'Saradin' can be worn throughout the day and looks like a "cross between kurta and kaftan". All of them are priced reasonably keeping in mind the hard work by the painters and weavers.
Price Range: 650 -13000

Bidipta speaks:
"Since Sravasti's exhibition is mostly held before the Durga Puja,I do most of my shopping from here. Its like a family get-together for us with people.. Earthy shades attract me.this year I have bought a kantha stich.
Lovely Speaks:
"Sravasti's collection is always amazing. I never miss any exhibition of Sravasti. It has a decent collection of clothes. I bought a lot of stuff this time and I hope to see more new collections in the next exhibitions."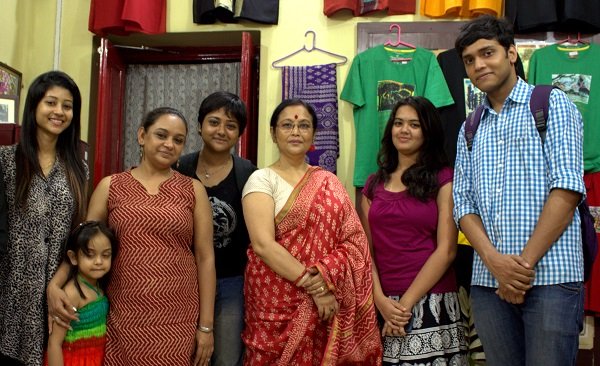 LaughaLaughi.com is delighted at your presence. We further hope to be enlightened by your presence.
Content Writing : Deblina Roy 


 

 Original Copyright © 2014 LaughaLaughi.com