Dayaa – The Telegu Murder Mystery
J D Chekravarthy marks his Telugu OTT debut with Hotstar Specials crime thriller – Dayaa on 4th August
The all-new Telugu murder mystery is directed by Pavan Sadineni and produced by SVF Entertainment
Trailer Link –
Mumbai, July 16, 2023: Get ready for a journey filled with suspense and intrigue as the highly anticipated Telugu crime thriller Hotstar Specials Dayaa releases on August 4th, 2023. Produced by SVF Entertainment, the Telugu series features J D Chekravarthy, Ramya Nambeesan, and Eesha Rebba in captivating lead roles. Capturing life in a quaint fishing village, the Pavan Sadineni directorial brings an unusual story of a freezer van driver with a dark past. The edge-of-the-seat crime thriller will be available to stream in Hindi, Tamil, Malayalam, Kannada, Bengali and Marathi.
The crime thriller follows the life of Daya (played by J D Chekravarthy) on a fateful night when he discovers a woman's body in his van. His life takes an unexpected turn as he becomes enmeshed in crime and bloodshed. Mystery remains at the core of the series as it explores morality, dark pasts and the cost of unearthing the truth. Hotstar Specials Dayaa promises an edge-of-the-seat thriller through its captivating cinematography, stellar plot and mesmerising performances.
Actor J D Chekravarthy, sharing about his character, said, "Hotstar Specials Dayaa is a very special project for me as it marks my debut in the Telugu OTT space. At first, I was taken aback by the concept as it is not something you think of everyday. It was not just the script that made me want to be a part of this story, but it was a series of inspiring moments in the story that fascinated me and only a director with great prowess is capable of that. I feel grateful to have received a layered and nuanced character like Dayaa for this milestone in my career. I can't wait to see how viewers react to my character when the series releases on Disney+ Hotstar."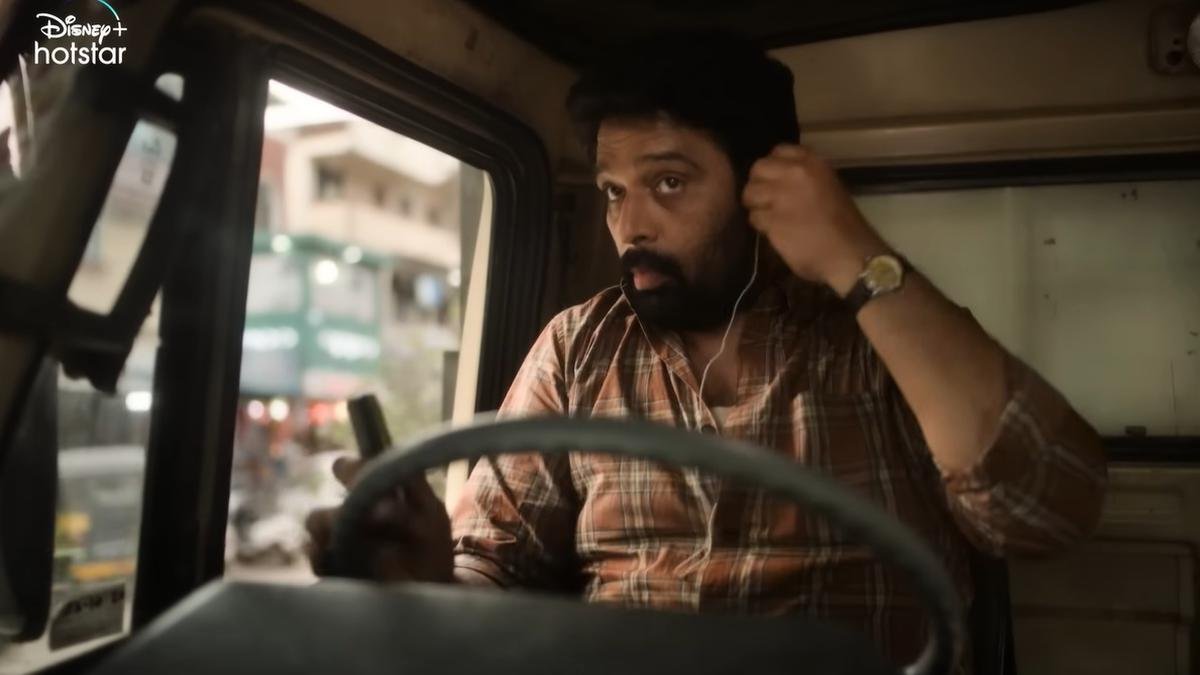 Abhishek Daga, senior VP Content, SVF Entertainment further added, "It delights us to partner with Disney+ Hotstar to mark our foray into the exciting Telugu OTT space. Hotstar Specials Dayaa has been powerfully shot across the picturesque coastal landscape of mangalore to unravel a story of one man's fate. It is sure to keep the audience on the edge of their seats as it explores themes of justice, sacrifice, and the triumph of the human spirit."
Krishnan Kutty, Head – Business and Content for Disney Star for South India and Maharashtra, said, "Disney+ Hotstar strives to bring the best stories to its audience by collaborating with top talents across the country. It thus gives us immense pleasure to partner with SVF Entertainment to introduce their outstanding storytelling to the Telugu market with Dayaa. The series exponentially expands our Telugu library to bring a one-of-a-kind crime thriller to our viewers and portrays popular stars like J D
Chekravarthy and Ramya Nambeesan in new roles. We are proud to expand our Telugu library with this phenomenal title."
Expanding its horizons further, SVF Entertainment will be embarking on a new journey by delving into the production of Telugu content in collaboration with Disney Hotstar. This marks a significant milestone as it represents SVF's inaugural endeavor into Telugu content production on such a grand scale.
Dayaa synopsis
Daya is a reserved freezer van driver residing discreetly in a quaint village near the Kakinada port area. Within his modest existence, he cherishes his spirited wife, Alivelu, who wholeheartedly adores him. Additionally, he is blessed with a God-given brother, Prabha, who provides invaluable assistance in his business endeavours. Daya, a man of few words, diligently toils to secure a livelihood for the betterment of his family.
However, Daya's tranquil existence is abruptly shattered one fateful night when he stumbles upon the lifeless body of a young woman in his freezer van. Before he can take any action, an unidentified caller blackmails him, coercing him to safeguard the body until further notice. Now burdened with anxiety, Daya fears the repercussions of involving the police and the outside world, from which he had previously sought refuge.
Tune into Disney+ Hotstar on 4th August 2023 to find out how one man's life unravels one fateful night in Telugu crime thriller Dayaa.
Tagged:
j d chekravarthy
ott
svf
telegu web series
web series