Q. Describe your journey from learning piano to performing in various global concert tours.
Rashi : I started studying piano and flute during elementary school. I was involved in band and choir,
participating in recitals, competitions and auditions from elementary school through college. I've
been performing in front of audiences since the age of seven both solo and with musical groups,
and it's been an amazing journey thus far. I've been fortunate enough to meet some wonderful
musicians who share the same passion for music and collaborate with them on stage along the
way!
Q. You started learning piano at the age of 7. Who was your inspiration?
Rashi : My parents and sisters are my inspiration!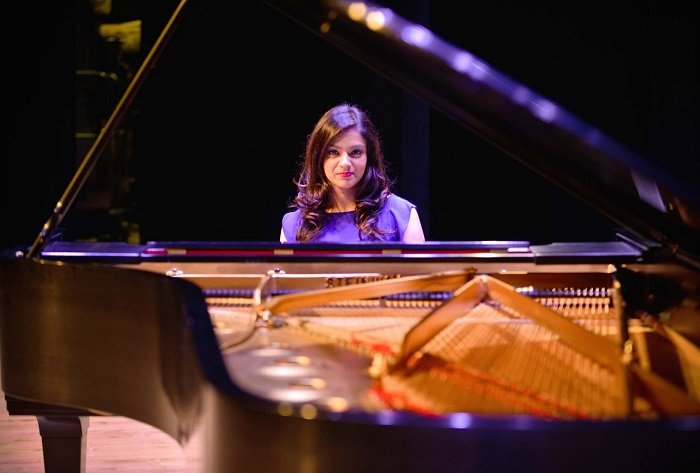 Q. You have worked with Vishal-Shekhar in various concert tours. Please share the experience.
Rashi : Playing keys for the US concert tour last summer was incredible. Everyone in the band is so
talented and Vishal and Shekhar's work ethic is inspiring and admirable. Working on their music
and collaborating with the band made me grow as a musician.
Q. What does Raashi Kulkarni do when she is not performing?
Rashi : I'm currently pursuing graduate studies at University of Southern California for Scoring Motion
Pictures and Television. I'm composing music for several short films. When not composing or
performing, I enjoy spending time with family and friends, watching movies, and traveling!

Q. You also learned to play flute. What is your planning on that?
Rashi : Yes! I started taking flute lessons at age nine and was part of band and orchestra throughout high
school. I still play and incorporate flute into some of my original music and scores for film.
Q. Do you love Bollywood movies? If yes, what are the names of Bollywood films which you like
the most?
Rashi : Yes, absolutely! Some of my favorites are: Queen, Yeh Jawaani Hai Deewani, Zindagi Na
Milegi Dobara, Dil Chahta Hai, and Dilwale Dulhania Le Jayenge.
Q. How would you describe Raashi Kulkarni?
Rashi : It's often difficult to describe oneself! But I can share a mantra that I try to live by every single
day; three words that encompass what I strive to uphold: "Passion. Perseverance. Patience."
Q. We know Raashi Kulkarni as a versatile musician and performer. Are there any hidden talents
which are still unknown to us?
Rashi : I danced on the Bhangra team in college and love Punjabi music!
Q. Given a chance to work with any music director from India, with whom would like to work at
first?
Rashi : It would be a dream to work with A.R. Rahman Ji one day! I have been a fan of his music since
childhood.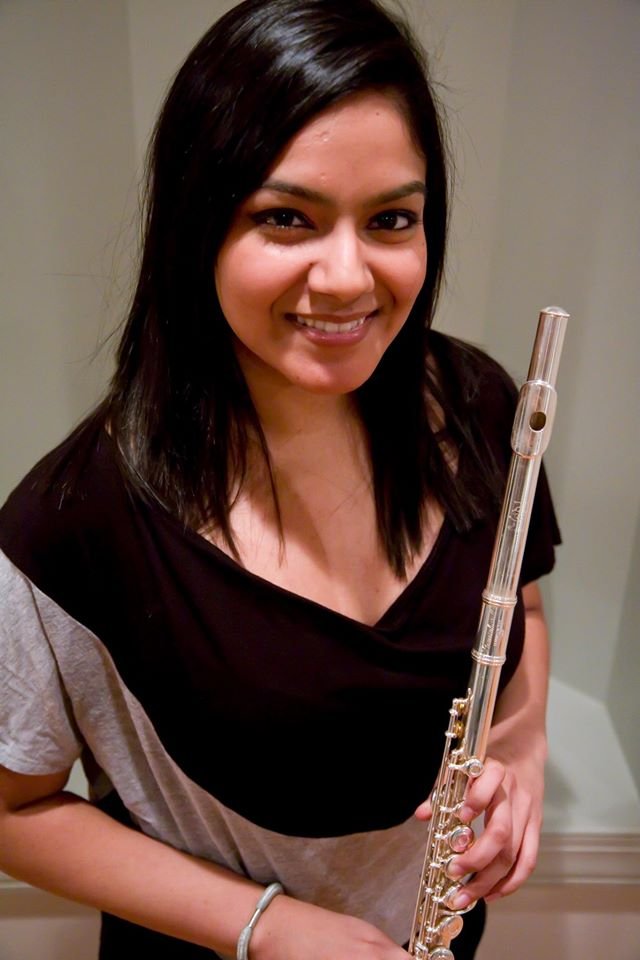 Q. Describe music in your own terms.
Rashi : Music is the universal language that connects us all over the globe. It's a medium through which
so many people are able to express themselves, to relate to others, to reflect any emotion. Music
is in us; it connects us; it's powerful. To me, music is everything.
Q. You have many fans in India. When will you come to India to perform?
Rashi : After my graduate studies are complete in May, I would absolutely love to perform in India!
Q. Message for your fans.
Rashi : I'm so grateful to have support from so many wonderful people. I hope you all continue to share
this musical adventure with me – the best is yet to come !.
Q. Message for LaughaLaughi.
Rashi : Thanks to LaughaLaughi for the interview. Keep rocking !. Sending lots of love! <3
Interviewer: Sourav
Special Thanks: Chitra
Image Source : Facebook