Blend of Winter & Spring – Lagnajita Chakraborty
Blend of Winter & Spring ~ Lagnajita Chakraborty
Early in the winter morning,the sun, partly bestowing its rays and among the chirping of the birds, LaughaLaughi.com members had already dressed up in pretty attires and was very confident; it was their first interview with the famous singer Lagnajita Chakroborty, female vocalist of 'bawshonto eshe geche' from the movie "Chotushkone". Driving our way through the streets of Kolkata, we reached her serene house. Nervous and anticipating at first, we took our seats just when she asked one of our members the most bizarre and funny question ever; how she did her manicure? Within a few second, we were laughing and sipping our tea.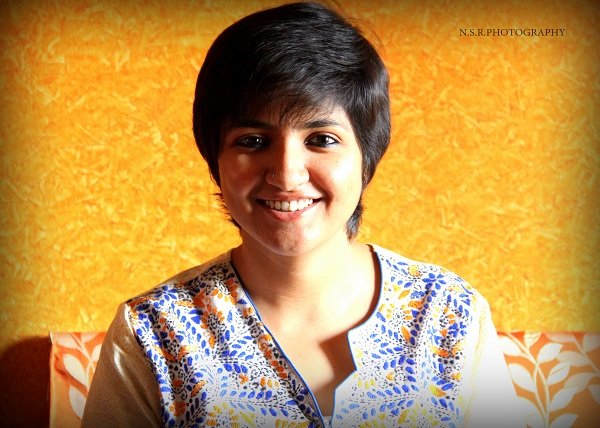 Adorable and humble, are the two word that describes her. Guarded, outspoken and candid Lagnajita had us laughing and frolicking within seconds of our meeting. Even though the glamour world has become a segment of her life now, talking to Lagnajita was like talking to our college senior and apparently our interview with her seemed just like a friendly conversation between new friends.
She never wanted to take up music as a deliberate profession nor had she ever consciously thought about it, but practicing Eastern Classical music from a very tender age of three, she had developed an amazing potential and a voice to sing. When she was studying at the second or third year in college, she got the opportunity for singing a few lines
of the song 'ADOL BODOL' from the movie 'Pendulum', but afterwards ended up singing the entire song. Little did she know that Srijit Mukherjee and Anupam Roy would give her the opportunity to sing 'bawshonto eshe geche' based on her long forgotten song, "You can never see how things fall into place" she said with a smug smile on her face.
Hailing from a musical background, music had been a part of her life right from her infancy. Her parents, both very virtuous in music had always encouraged her to take up music more than academics, but she was resilient about her studies and finally procured a M.Sc. degree in bio-technology from St Xavier's College. She started talking quite late compared to other children.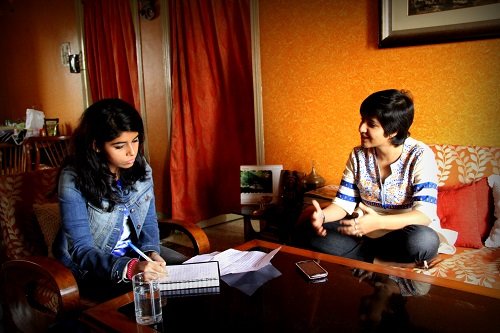 Traditional, educated and radical Lagnajita is grateful towards her family for always supporting her, though very strict at sometimes, but to her, they are unsurpassed as parents.
"For example" she said, breaking into peals of laughter, "I remember the night before my joint entrance examination, I sat down to write a poem and my parents saw it but said nothing to me and I even published that poem later on". Her aunt, famous singer Konika Bandhapadhay had first advised that Lagnajita should start the musical journey. She initiated her journey under the guidance of Dulal Chakroborty. He had been her teacher for 20 long years "I am what I am because of him, because I have never been a serious student." She said.
When we asked about how she felt working with Srijit Mukherjee, she smiled warmly and said "Riju da (Srijit Mukherjee) is very funny and very calm, it's really hard to get him angry. He is my guide and I feel he will always give me the right guidance.
In the upcoming years we may see her acting and singing in various movies, as she wants to try her hand in everything. When we asked if she wants to take up Eastern Classical music as her profession, "Eastern Classical is one of the most difficult genre of music if not the most difficult, it is a part of my life and I want to learn and practice it but not for a profession."She believes in the saying that 'fans make an artist' and love her fans, "kolkata has one of the finest ears for music. It is an amazing experience to sing for them" she said with a twinkle in her eyes, "A big thank you to all of my fans."
She revealed her secrets and advised for the upcoming singers , "grab every opportunity you get", her hard work and dedication towards music is undeniable.
LaughaLaughi.com wishes her all the best and it has been a great pleasure interacting with such a wonderful person like Lagnajita Chakraborty.
Content Writing : Suryamita Roy
Original Copyright © 2014-2015 LaughaLaughi.com
Tagged:
music
singer