5 Most Popular Disney Cartoon Shows
5 Most Popular Disney Cartoon Shows
When we recapitulate our belongings of childhood, all that we could call upon is our leisures adorned with cozy agendas of playful stuffs and pampering childishly affections to the most eye catching subject of that time and that is, cartoons!
Lusty spoonfuls of pleasures all in an hour or two gave us huge satisfactory delight, and here comes some of those loves of our all time favorite Disney cartoon shows!
Pinnocchio: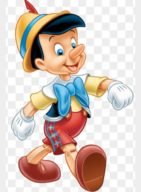 The plot of the film involves an old wood-carver named Geppetto who carves a wooden puppet named Pinocchio. The puppet is brought to life by a blue fairy, who informs him that he can become a real boy if he proves himself to be "brave, truthful, and unselfish". Pinocchio's efforts to become a real boy involve encounters with a host of unsavory characters. The film was adapted by Aurelius Battaglia, William Cottrell, Otto Englander, Erdman Penner, Joseph Sabo, Ted Sears, and Webb Smith from Collodi's book. The production was supervised by Ben Sharpsteen and Hamilton Luske, and the film's sequences were directed by Norman Ferguson, T. Hee, Wilfred Jackson, Jack Kinney, and Bill Roberts. Pinocchio was a groundbreaking achievement in the area of effects animation, giving realistic movement to vehicles, machinery and natural elements such as rain, lightning, smoke, shadows and water. The film was released to theaters by RKO Radio Pictures on February 7, 1940.
Mickey Mouse:
Mickey mouse was and infact is still one of the most favorite shows from 4 to 40's.
Our childhood had a great attachment with the memories of this spoonful of happiness.
Mickey generally appears alongside his girlfriend Minnie Mouse, his pet dog Pluto, his friends Donald Duck and Goofy, and his nemesis Pete, among others. Though originally characterized as a mischievous antihero, Mickey was rebranded over time as an everyman, usually seen as a flawed, but adventurous hero. In 2009, Disney began to rebrand the character again by putting less emphasis on his pleasant, cheerful side and reintroducing the more mischievous and adventurous sides of his personality, beginning with the video game Epic Mickey.
Snow White and The Seven Dwarfs:
Seven Dwarfs are a group of seven dwarfs that live in a tiny cottage and work in the nearby mines. Snow White happens upon their house after being told by the Huntsman to flee from the Queen's kingdom.
The Seven Dwarfs return home and immediately notice someone has sneaked in, because the house has been cleaned. During their loud discussion, they discover the sleeping Snow White. She wakes up and explains to them what happened. The Dwarfs take pity on her, saying, "If you will keep house for us, and cook, make beds, wash, sew, and knit, and keep everything clean and orderly, then you can stay with us, and you shall have everything that you want." They warn her to be careful when alone at home, and to not let anyone in while they are delving in the mountains.
When the Queen disguised as an old peddler ties a colorful, silky bodice onto Snow White which causes her to faint, the Seven Dwarfs return just in time and Snow White revives when the Dwarfs loosen the lace. When the Queen dresses as a comb seller and gives Snow White a poisoned comb, the Seven Dwarfs save her again. The Queen then appears disguised as a farmer's wife and gives Snow White a poisoned apple, of which she takes a bite. This time, the Seven Dwarfs are unable to revive the girl, because they can't find the source of Snow White's poor health and, assuming that she is dead, they place her in a glass coffin. After some time has passed, a Prince traveling through the land sees Snow White where he strides to her coffin, and instantly falls in love with her upon being enchanted by her beauty. The Seven Dwarfs let him take the coffin, and as his servants carry the coffin away, they stumble on some roots and the piece of apple comes out of Snow White's throat, reviving her.
Goofy:
Goofy is a funny-animal cartoon character created in 1932 at Walt Disney Productions. Goofy is a tall, anthropomorphic animal with a Southern drawl, and typically wears a turtle neck and vest, with pants, shoes, white gloves, and a tall hat originally designed as a rumpled fedora. Goofy is a close friend of Mickey Mouse and Donald Duck and is one of Disney's most recognizable characters. He is normally characterized as extremely clumsy and dimwitted, yet this interpretation is not always definitive; occasionally Goofy is shown as intuitive, and clever, albeit in his own unique, eccentric way.
Donald Duck:
Donald Duck is a cartoon character created in 1934 at Walt Disney Productions. Donald is an anthropomorphic white duck with a yellow-orange bill, legs, and feet. He typically wears a sailor shirt and cap with a bow tie. Donald is most famous for his semi-intelligible speech and his mischievous and temperamental personality. Along with his friend Mickey Mouse, Donald is one of the most popular Disney characters and was included in TV Guide's list of the 50 greatest cartoon characters of all time in 2002.He has appeared in more films than any other Disney characterand is the most published comic book character in the world outside of the superhero genre.
So, childhood was pretty cool isn't it? obviously it was,and we aren't old enough to cherish it once more, rather again and again to put up our own playlist of happiness!