Why The Beaches Need More Men In Thongs!
I don't expect the corporate man to be the next Channum Tatting or Brad Pitt for that matter- not unless the brother has buns the size of round globes as our tinsel town boys have. Anyways, it is boring to watch a man in plain bikini briefs, speedos and the works (everything in between).When there is a fashion rage out there, and as a man you can (in this country) dare to bare (read the sarcasm) – sexy thongs- I dare you men and boys reading this; you should be flaunting the little that you have with!

https://vishwajardosh.files.wordpress.com/2014/11/1-1.gif
Shows more booty
Why should buoys and men or the 'boys-to-men-in-transition-so-called-studs' have all the fun watching women and PYTs, and in some cases other men wearing thongs, flashing their bubble buttocks!
http://lovelace-media.imgix.net/uploads/186/b8747e20-4ce1-0132-4204-0ebc4eccb42f.gif?
You love to flaunt, don't you?
Men (almost all of them), the 'so-called-beach-studs' love flaunting their assets. Did you know most women dig into guys who have nice buns? Fancy yet true! Flaunt them bad boys, and you'd be getting the mating call soon (maybe).

https://s-media-cache-ak0.pinimg.com/236x/e0/f5/51/e0f5511810ef677dc2ad24dd61146395.jpg
No seams to be bothered of
Horrible to watch men dig into their seams in public; adjusting their crotch or butt-lines- you'd rather wish you didn't have hands for such visual abuse! Now when you have to sit and ogle at other 'beach-bodies' for long, your regular beach wear can literally be a pain to deal with.
http://gifsec.com/wp-content/uploads/GIF/2014/02/Excited-GIFS.gif?gs=a
Less is more
Bothered about the latest trends in men's beachwear? Honey, check the fashion weeks- less is more (we are talking about thongs and not your things here).
http://3.bp.blogspot.com/-XJ3VS3YQ61M/VCr_adXUVAI/AAAAAAAATog/IpbpUxa9cyA/s1600/KatyExcite.gif
Hate the fabric flair
Not all men are comfy at flowing fabric touching and wandering off their behinds; not unless they have an excuse (flatulence issues). Thongs have fabric, just enough to cover the booty and bootylicious buns.
http://media1.giphy.com/media/CnZnwcWTz0SKQ/giphy.gif
Wedgies be gone
Pranks no more you have to deal with; wedgies no more as well. Straight 'buddies' around wouldn't dare touch your bum- neither the sleek thong that runs in between.
http://38.media.tumblr.com/1295a315b8210a45bd31b28afc05643d/tumblr_nhaicxIInu1tq4of6o1_500.gif
Bum boils! What are they!
Let's not forget those red boils that appear later on, because you sat on your bum all day with tight elastic around. No more bum acne to deal with; smooth bubble bum is what you gift to the visual senses.

http://gifsec.com/wp-content/uploads/GIF/2014/03/Excited-GIF_1.gif?gs=a
Space savers
Packing for a trip to the beach? Roll up a pair or two or more and more; thongs are space savers- much more than regular swimwear! Now this is what I call 'travel light'!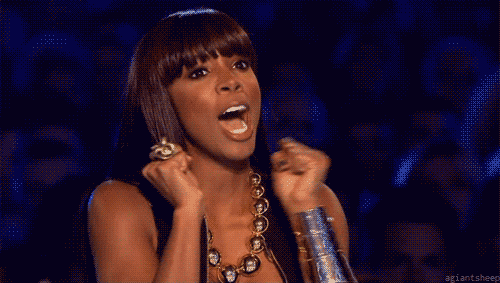 http://mrwgifs.com/wp-content/uploads/2013/05/Kelly-Rowland-Excited-Reaction-Gif.gif
Sharing is caring
Okay so most men DO SHARE UNDERWEAR, yes they do (don't go eww) – clean and fresh underwear only (unless they have a fetish for used and soiled ones, now that's so eww). When you have a pair or more; make your male buddies wear them too. Create the bum-thong-bro clan.
https://s-media-cache-ak0.pinimg.com/564x/a2/7b/a7/a27ba7aa827a825e813d5cc5960ae504.jpg
Less to wash
Men hate laundry (most of them do). Less to wash, just a string and a patch, and that's it. Sigh! Got the point right!
https://modernfatheronline.files.wordpress.com/2014/09/laundry-meme-7.jpg
The next time your friends and you decide to hit the beach and check out the angels while the sun roasts and tints the bodies around in fifty shades of tan and more; don't forget to bikini wax, to carry sun tan lotion and yes, your thongs too.
Thongs are sexy, and nothing turns on the women folk out there more, more than a man who is confident about flashing his buns like there is no tomorrow (in a sexy thong please).
Toodles!