10 of hottest 'Transfer Rumors' From Across the World of Football
'A season done another  is here '.  The football season comes to an end when Real Madrid   claimed a comprehensive victory over mighty Juventus in Champions League final,leaving veteran goal keeper  Gianulogi Buffon in tears.  Exactly that moment all the excitement and preparation shifted to transfer Market because the 'game of money' begins. Transfer Market and rumors are  one of those synonyms which u cant find in  Merriam-Webstar. By all the breaking news and rumors through out the day, Here is the 10 Hottest Transfer rumors across the world of football :
 1. James Rodriguez
Liverpool are the latest club to be heavily linked with a move for out-of favour Real Madrid  star.Spanish source DON BALON  report that Rodriguez will leave  Santiago Bearnabou this summer and  German Hitman Jurgen Klopp is considering making a £52million  bid for the 'Colombian MidfieldThe Reds Boss will face competition from Manchester United, Paris Saint-Germain, Bayern Munich and AC Milan .
Author  suggests James Rodriguez to join Manchester United  because after Wayne Rooney falling Out of favour Old Trafford fans needs  a midfield maestro who can score goals and James Rodriguez is 'Piccaso of Long Rangers'.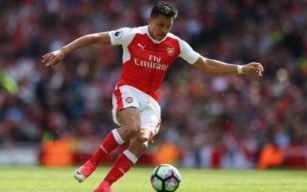 2. Alexis Sanchez
Bayern Munich are willing to make Alexis Sanchez their highest paid player by offering him more than £350,000-a-week, according to The Daily Mirror.Talks have already began between the club and Fernando Felicevich – chilliean's agent – and it's reported that £50million will be an offer that Arsenal will accept.
Author suggests  Alexis Sanchez to remain in Arsenal  just because When  you are 'The top player ' in the club there no reason to move  in a new place , that takes time settling things finding rhythm. The major set back  Arsenal can face in order to keep their star forward is that no European football this year.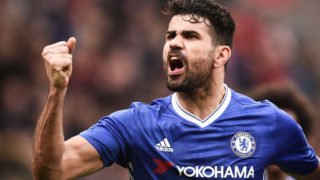 3.Diego Costa
AC Milan are in talks with Diego Costa's agent Jorge Mendes  about a deal for the Chelsea striker, according to Sky sources.Jorge Mendes met Milan directors Marco Fassone and Massimiliano Mirabelli in Cardiff before the Champions League final on Saturday and another meeting is scheduled this week. As the heart of the matter is Conte texted spaniard that he is no longer in his plans.
Author   suggests  Diego Costa to join some of the premier league Rival . Antonio Conte let him know that he is not in his plans anymore by  a text message, this is not the way u treat your last season prolific goal scorer. Jurgen Kloop needs a out and out striker and here is the 'Beast'. Diego Costa can be a very good signing for Liverpool instead of going big money poachers like Cavani and Lacazette
4.Alvaro Morata
Manchester United are unlikely to offer Zlatan Ibrahimovic a contract extension. His potential departure would also free-up a large salary that will give United even greater flexibility and power in this summer's transfer window.  It is reported on Tuesday night that United had seen a £52.4m offer rejected by the Champions League and La Liga winners, with Real thought to want in the region of £78m for the forward. Sources said that Manchester United will make a take-it-or-leave-it bid of £60m for Real Madrid ace Alvaro Morata. The young spaniard and former Juventus striker Morata is the brightest proscept of the genaration. Good skills and sublime finish has always been his strong point.
 Author  suggests  Alvaro Morata to join Manchester United and accept the challenge in the top flight of English Football.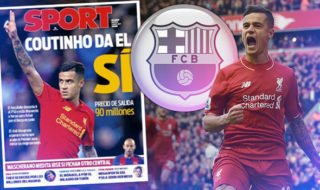 5.Philip Coutinho
"He is the ideal player for Barca but who wouldn't want a player like Coutinho? That magic, that capacity to invent and create something, that change of rhythm, the way he builds play… He's an articulator. He has his ideal position in both a 4-3-3 and a 4-4-2." Those are the exact words of barcelona new manger Ernesto Valverde. We all can uderstand so much admiration and desparation for what ? Barcelona is desperate to land big money signing of "Anfield  Midfield Masestro"
Author  suggests Coutinho same as Alexis, When you are the top player in club and doing well no need no move away and make a fresh start . He is young if he need a change , that may be looks good in a year or two do that after the current liverpool contract will run out. He is  still young he has time on his own to be better in this football club and if you want to be better u can't have a better mentor than Jurgen Klopp    
6.Kylian Mbappe
The teenage sensation Kylian Mbappe has the transfer world at his feet. Mbappe is arguably the hottest prospect out there with teams such as Real Madrid and Manchester City fighting for his prized signature.Arsenal & Real Madrid have seen one bid for the French striker get rejected £93.5 million & £135 million respectively.
Author  suggests Kylian  to choose regular footbal over money. In this young age one good seasom  and world is crazy about you this is a fairytale but not always fairytales have a great ending. We suggest Kylian to stay in Monaco and make a 'Brand' of himself instead of making "name'.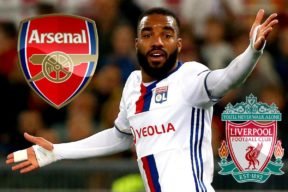 7.Alexandre Lacazette
Atletico Madrid are seen as best placed to acquire Alexandre Lacazette, particularly if Griezmann moves on, but the Lyon striker has been linked with Premier League giants before and there will be interest again if Atletico's transfer ban is not lifted. Arsenal are believed to be after a new striker and Lyon chairman Jean-Michel Aulas admits that Lacazette can leave if the right bid comes in. And the twist in the plot is arrival of Jurgen Klopp in the transfer battle of lacazette and with champions league footbal he has the head start in the race of siginging of the foroward.
Author  suggests Alexandre to cool down sit a bit then decide whatever he think is suitable . A move to south coast of England is favourable by the palyer's interest and playing style . Its fully upon Alexandre that he want Champions League footbal or win another FA Cup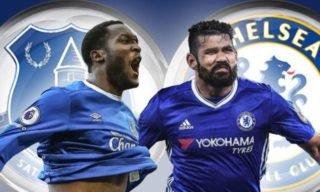 8.Romelu Lukaku
Premier LeagueChelsea now favourites to sign Everton's goal  poacherRomelu Lukaku this summer, the Belgium striker could find himself back at the club just three years after leaving Stamford Bridge. Although the  fee to land their former player to Stanford Bridge was significant at £34m, the likelihood is lukaku will cost more to bring back to London given he still has two years left on his deal at Goodison Park and Bill KenWright is good at his jobs specialy the 'negotiation' one.
Author  suggests Romelu to a move to Stanford Bridge. He knows that place and the fans . It will not take so much to settle for him and it looks good as Antonio Ccnte make him the undisputed number 1 striker by releasing Diego Costa. 
9.Iker Casilas.
The former Real Madrid No.1 has been at Porto since leaving Spain two years ago, but is rumoured to be eager for a new challenge. Liverpool have been heavily linked with a transfer for the veteran with some reports claiming Casillas had signed a pre-contract agreement with the Reds. Jurgen Klopp struggle a lot to find the right man between the sticks, at the end of the season mignolet has done some great job but if Jurgen Klopp can land former Real Madrid No 1 .It will be a huge boost for young Liverpool keepers, sharing dressing room with legend like casilas is like bliss.
Author  will highly reccomend Iker a  move to Anfield.   Liverpool is playing in Champions League,A fairytale winning and a Fareweel Tribute by Anfield is much more than any player can wish( only if you have seen Steven Gerrad fareweel ,then you can understand how touchy that is). Am saying precisely about Farewell  because what Real Madrid have done to Iker ,its hurting thats not the way u treat your "Home Boy".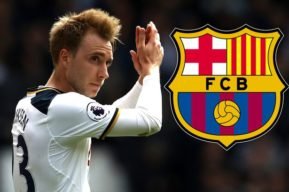 10. Chirstian Eriksen
The Dane is on their 'Plan B' list, should they fail to prise Verrati away from or Coutinho from Liverpool .Just this week, Eriksen declared: "I've been at Barcelona on trial as a teenager at one point and it didn't work out too well. But Barca is a fantastic club — I don't think there a lot of players who would say no to them."But there is 'interest' and then there is concrete interest. Until there is some concrete interest, I don't have an opinion about it."
Author  suggests danish international if possible to fulfill his boyhood dream by making a move to the Camp Nou. Once a dream now becoming reality and he has earned it.