Interview Session with Anindya Chatterjee
Your upcoming film is "Asche Bocchor Abar Hobe". Can you shed some light on the character you have portayed in the film?
Ans:-  Asche Bocchor Abar Hobe is  basically a story of three friends-    Deep, Ryan and Aryo. I have played the character of Deep while Rishi played Aryo and Ryan is played by Aditya Sengupta. We shot for the film in 2012 during Durga Puja in Durgapur. Deep is basically a flirt who falls in love each and every day with a new woman irrespective of the age group.  I have six heroines opposite to me and I fall for each of them at different intervals.
Can you share your experiences working with some veteran personalities like Srijit Mukherjee, Soumitra Chattopadhyay and Swatilekha Sengupta?
Ans:- I know Srijit personally much before he directed his film Autograph. I remember that I was one of them from our group to hear "Aamake Amar Moton thakte Dao", the song from Autograph much before it got released. Srijit is a very close and talented friend of mine from an extensive period of time.
When Shibaprasad and Nandita di gave me the offer to work in Belaseshe with such veteran actors like Soumitra Chattopadhyay and Swatilekha Sengupta I was too much ecstatic and just couldn't lay down the proposal.  From my early days, I have been watching Soumitra da in films and Swatilekha di in Theaters, so I desired not to drop such a huge opportunity to share onscreen space with them and so many other big personalities in this film Belaseshe.  Both of them are extremely humble, down to earth and very supportive. It was really an amazing experience working with each of them.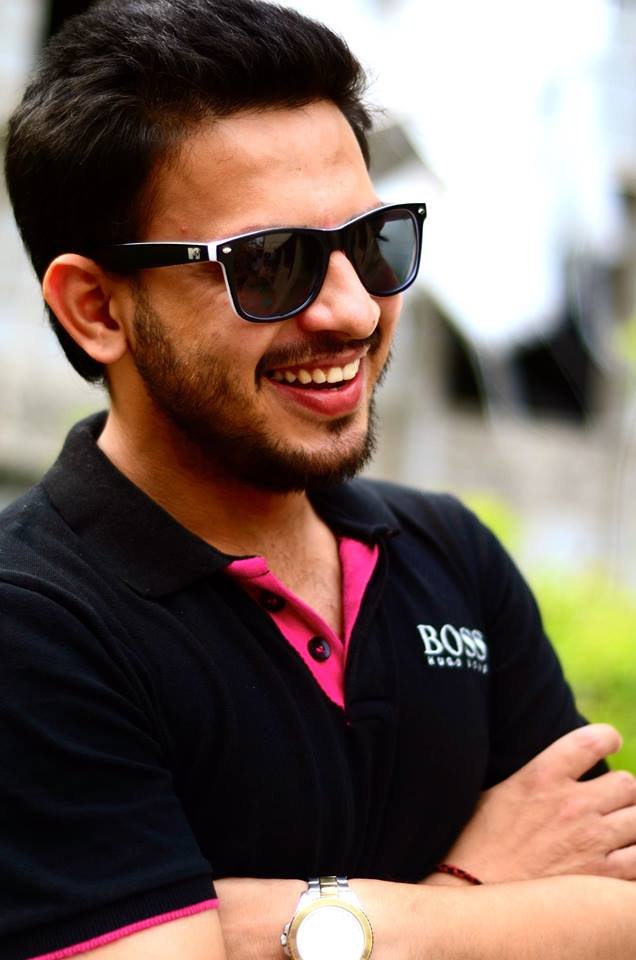 With which film did you make your debut as an actor in this industry?
Ans:-  My debut film was " Aami vs tumi" directed by Mainak Bhowmick but unfortunately the film didn't get released. My second film was "Bapi Bari ja" directed by Sudeshna Roy and Abhijit Guha. The duo directors chose to cast me for their film while I was working as an assistant director in this film industry. Basically I worked as a production manager, casting director and assistant director for many films. So, Bapi Bari ja happened by chance.  One day, I was asked to visit Bumba da (Prasenjit Chatterjee)'s office and according to him I was apt for the character of Jijo in the film. After Bapi Bari ja, it was Jole Jongole. I shared screen space with Mithun Chakraborty, Ashish Vidyarthi, Tinu Anand and others. Then, it was Nayika Songbad by Bappaditya Bandyopadhyay and that's how I started getting propositions for films and that made way for Chotuskone, Anubroto Bhalo Acho, Amanush 2 and recently released film Belaseshe.
Can you please shed some light on the most memorable experiences of your acting career?
Ans:- I had an outstanding experience working for both Chotuskone and Belaseshe. Talking about Belaseshe, I got to work with so many knowledgeable people and share screen-space with so many senior actors from the industry and the way the duo directors Shibaprasad and Nandita Di gave me the autonomy in showcasing my acting talent in the way I desired for. While, Srijit da is very particular about one shot while Shibu da is exactly opposite. Working with Srijit is also an amazing one. So, both of the directors are extremely talented, artistic, helpful and encouraging for actors who are advancing in their field of performances and thereby both of the films will always remain special throughout my life.
What are your interests apart from acting?
Ans:- Watching Hollywood Cinema is my prime interest. Other than watching films, I like swimming, sports but I don't have any interest in gym. Other than this, having coffee with friends or at intervals during shooting hours is an integral part of my life.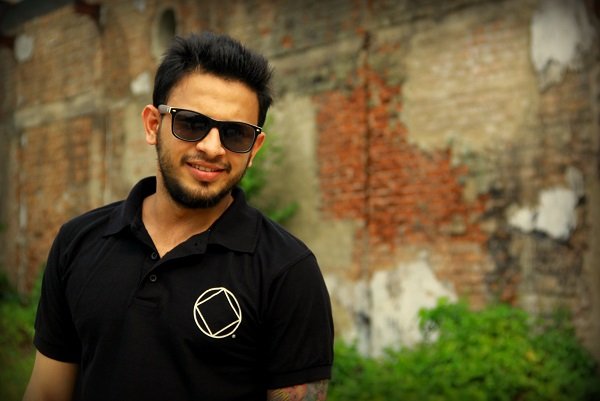 Which film do you think has the best music till now, you have worked in?
Ans:- Chotuskone and Belaseshe both. Boba Tunnel is my favorite song.
You are working both in films and Television at the same time. So, how are you coping with both of them?
Ans:- It is very stressful for me to work for eighteen hours in a day, shooting for one show, film or the other from one set to the other or may be for dubbing or promotion. It is basically very hectic but I love my schedule because I don't like sitting idle at home other than the time I get to sleep.
Did u always wanted to be an actor?
Ans:- Never actually. In my twitter biography, it is written that I am an accidental actor. I always wanted to be a film-maker but not an actor. However, later I started adapting my skills in acting. I remember giving nineteen NG shots on the first day of my shooting. But by time, acting turned out to be my passion and thereby took up the challenge to be a hard-working and proficient actor in this industry.
What inspired you to be an actor?
Ans:- As I said earlier only, I was not at all interested in acting so there was no such inspiration. However, when I commenced my work, I gradually started gaining knowledge while many senior actors shared their experiences with me which inspired me to perform better and improve my acting skills.
So, according to you, is it easy, difficult or manageable to survive in this industry?
Ans:- I don't have any filmy background . I believe that if your desires are honest and true and want to do something affectionately, complicated becomes unproblematic, even in tough competitions.
Who is your favorite actor from the industry?
Ans:- Ritwick Chakraborty is my favorite actor while if you are talking about stardom, it is none other than Dev. With his commendable hard-work he enriched the position that no one achieved along with him. He is basically the face of the Bengali film industry.
Any message for fans?
Ans:- It is like people who appreciate my work, they keep loving me and I promise to deliver more better performances in the future. According to me, I don't think that I have given any such path-breaking performance still now but I will surely do that in the near future.
Content writing: Abhigyan Mukherjee
Original Copyright©2014@laughalaughi.com