27 Haunting Places in India
The world has many haunting places which seem more far-fetched than realistic, but there are those that have a tendency to make even the most hardened skeptic stop and reconsider. Listed here are 27 such places spread out across India.
1. Bhangarh Fort – Rajasthan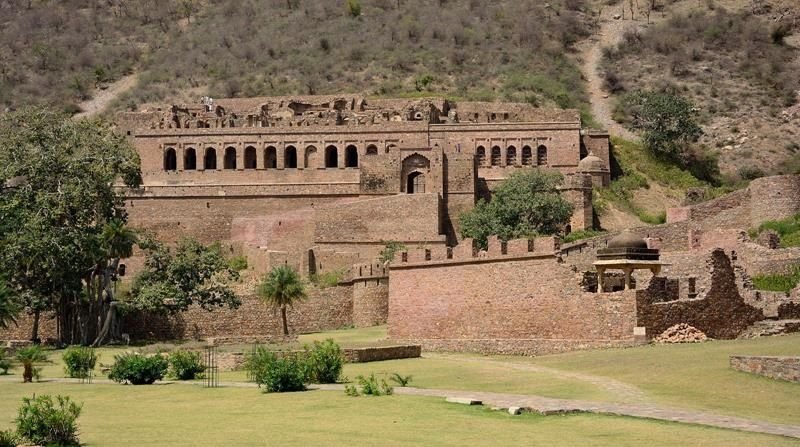 The ghost town of Bhangarh is one of the scariest and most haunted places in India. A sorcerer fell in love with the King's daughter. He cursed the town to be destroyed before he died. There have been cases where people have been at the fort at night, only to turn up dead in the morning.
2. Kuldhara – Rajasthan
The village of Kuldhara is popularly known to be a deserted ghost village. It is said to carry a curse of the villagers who vanished from there overnight, after having lived there for over 7 centuries. Salim Singh, the minister of the state, once visited this village and fell in love with the beautiful daughter of chieftain wanting to marry her. The minister threatened the villagers by saying that if they did not marry the girl to him, he would levy huge taxes. The chief of the village along with those of adjoining villages decided to abandon and migrate elsewhere to protect the girl's honour. Nobody saw them leave nor did anyone figure where they went, they simply vanished.
3. D'Souza Chawl – Mumbai
It is said that a woman fell into the water and died crying for help in the well. Probably that is why most people say that they've witnessed a woman lurking around the well and the nearby area.
4. The Shaniwarwada Fort – Pune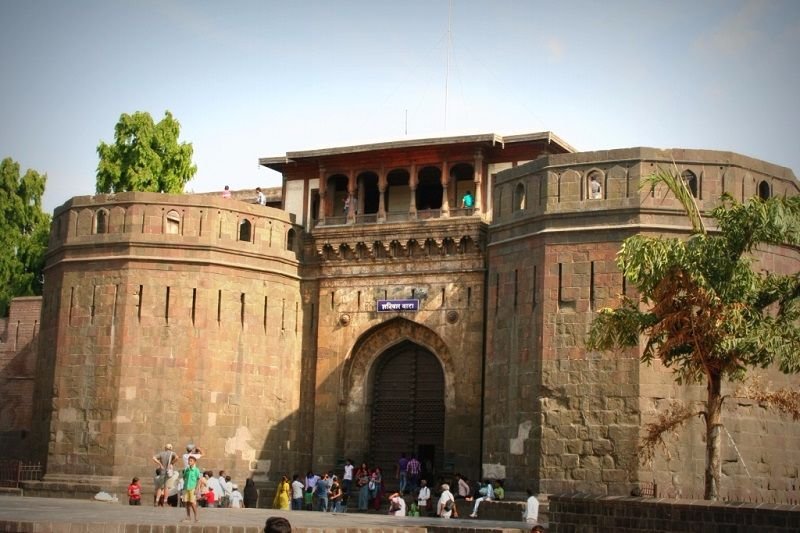 The mysterious story behind the strange activities suggests that a young prince was brutally murdered here which is maybe why his spirit haunts the place and when the night falls, sounds of him shrieking can be heard. There are many locals who actually camp at night on the fort grounds just to hear the little boy's scream.
5. GP Block – Meerut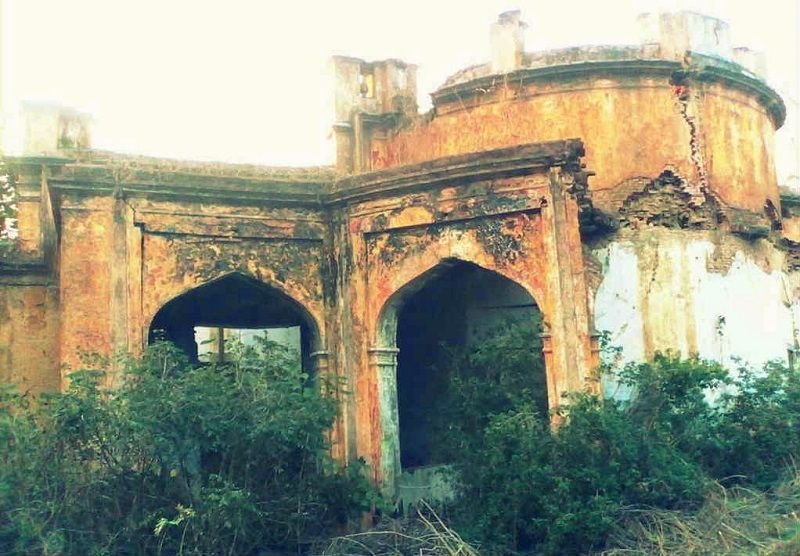 People have claimed to see the spirit of a woman sitting on the roof and others have added to see women wearing red clothes getting in and out of the house. They have also claimed to have seen four males sitting together and enjoying an alcoholic beverage by the light of a single candle.
6. Dumas Beach – Gujarat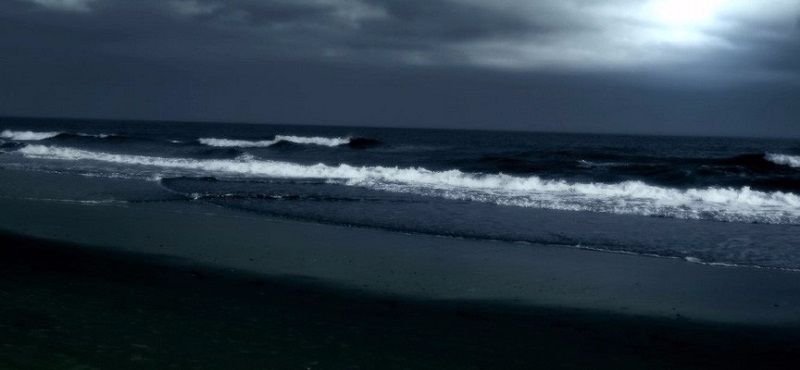 Many unexplained and puzzling incidents have been known to occur like strange whispers being heard, people disappearing during night etc. In fact, it is believed that a lot of people have lost their lives exploring this mysterious beauty.
7. Jatinga – Assam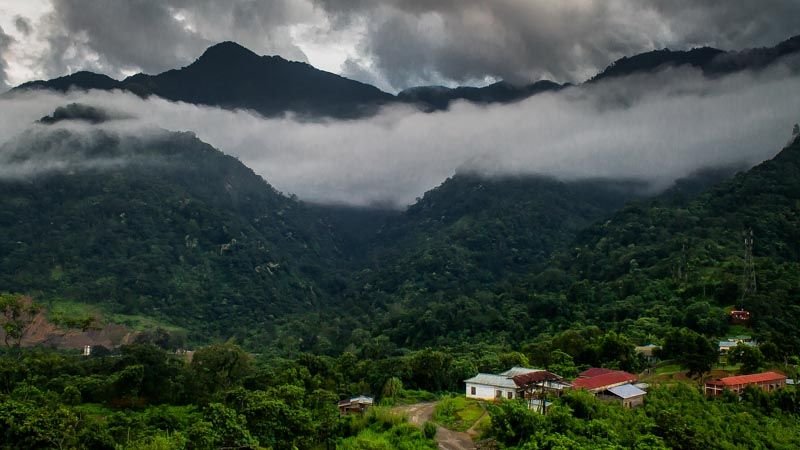 This village is popular for its unexplained phenomenon of bird suicides. Most of the migratory birds visiting the area never leave the village, dropping dead for no rhyme or reason on the streets. Many theories have been offered by scientists to explain this phenomenon, the most popular one being that these birds are attracted towards village lights which later confuse them, along with many others.
8. Ramoji Film City – Hyderabad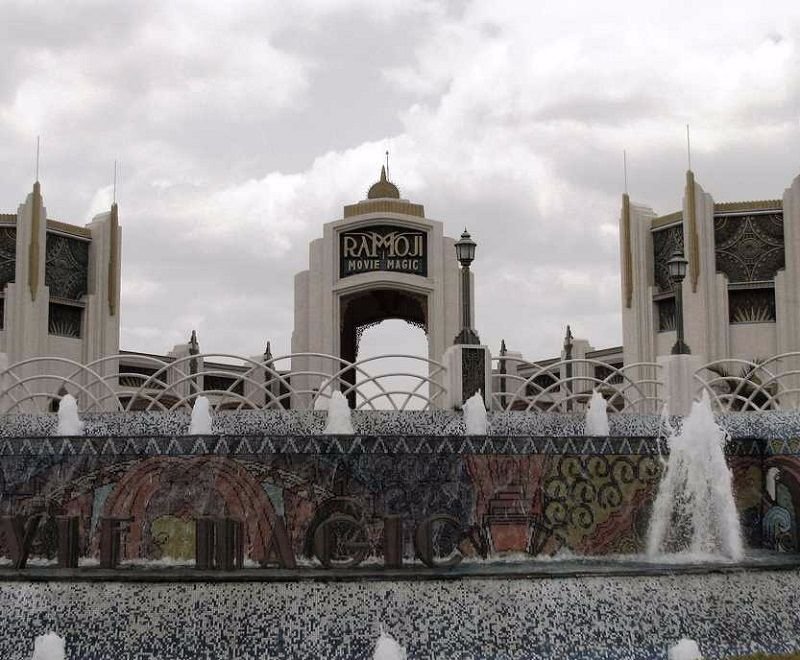 Being one of the biggest film cities in the country, this place is home to a lot of hotels which have been projected to a lot of controversy because of the reported "supernatural activities" in and around them.
Witnesses report the lights kept on top keep falling off, the light men- who sit with the lights on top have been pushed so many times and many have had grievous injuries. The food left in rooms also gets scattered around the room and strange marks are left on the mirrors.
9. Raj Kiran Hotel – Maharashtra
This haunted hotel in India was reported to be one of the hit zones as far as the "super natural" is concerned. Residents of one particular room in this hotel claimed to have their bed sheets pulled over and stayed put in such state long after they'd leave the bed in a scare. Some people recount having woken up in the middle of dark nights with a ray of blue light at their feet. This room is in the corner and at the backside of the reception on the ground floor itself.
10. Sanjay Van – New Delhi
Sanjay Van is a huge forest area spread over around 10 kms. People have reported having seen a lady dressed in a white saree appearing and disappearing suddenly around the cremation ground near that area. No wonder this area is regarded as most haunted place in Delhi. Make sure that you are not alone here, especially after the dark.
11. Dow Hill in Kurseong – Darjeeling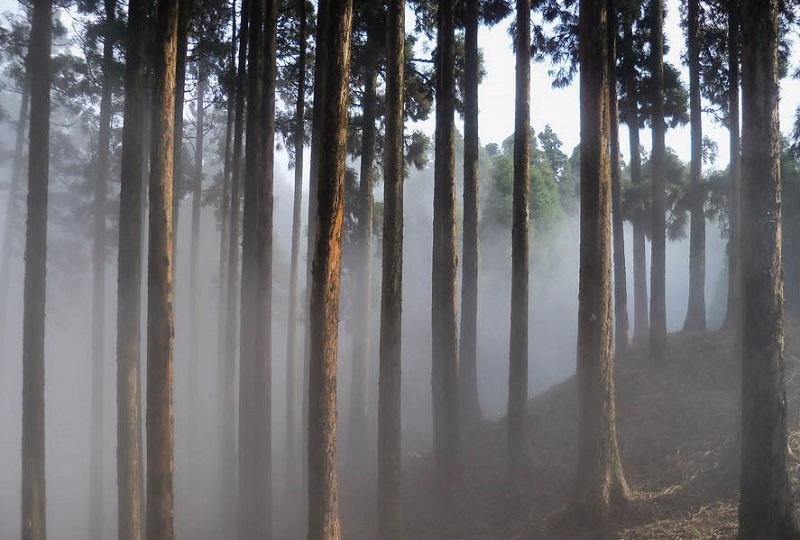 Dow Hill might not be a very sought after place but is definitely one of the most haunted places in India. The Dow Hill Boarding School for Girls is very well known for spooky activities bordering on the paranormal. In fact, many woodsmen who visit the forest have reported seeing a headless boy who suddenly appears and then disappears into the forests. Legend has it that there were innumerable murders which took place in this forest area.
12. The Brij Raj Bhavan Palace – Rajasthan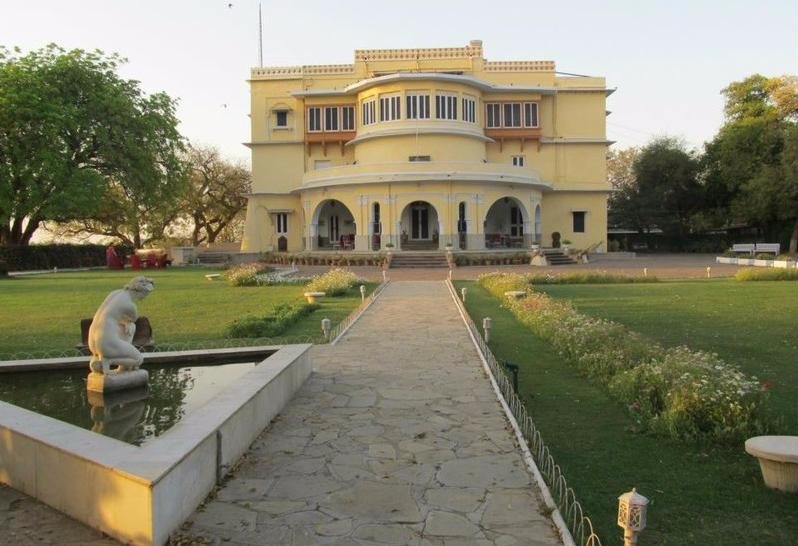 This old palace converted into a heritage hotel is apparently haunted by a British ghost who was killed during the Revolt of 1857. There are some who also add that Major Burton (the ghost) along with his sons was shot right inside the palace and therefore, he haunts the place.
13. Bengal Swamps – West Bengal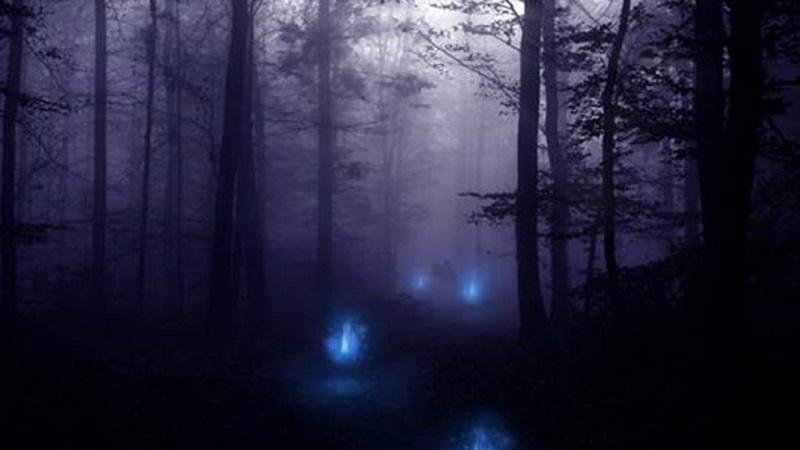 Aleya lights also known as marsh ghost lights are the unexplained ghost lights reported in the marshes generally by the local fishermen. These lights are said to confuse fishermen causing them to lose their bearing. It may lead to drowning if one starts following these lights moving over the marshes. Residents believe that these strange hovering marsh-lights are in fact ghost-lights representing the ghosts of fisherman who died fishing.
14. Fernhill Hotel – Ooty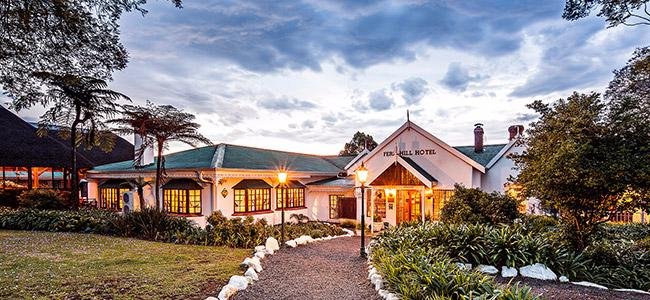 "Once Sarojji and her troupe checked in late at night and were kept awake by someone rearranging furniture in the room above. The dancers who had an early morning shoot tried calling reception but the phone was dead. Desperate for sleep, some went down to complain, only to have the receptionist escort them outside and point upwards to show that there was no floor above" said Bipasha, the leading actress in Raaz.
15. Mukesh Mills – Mumbai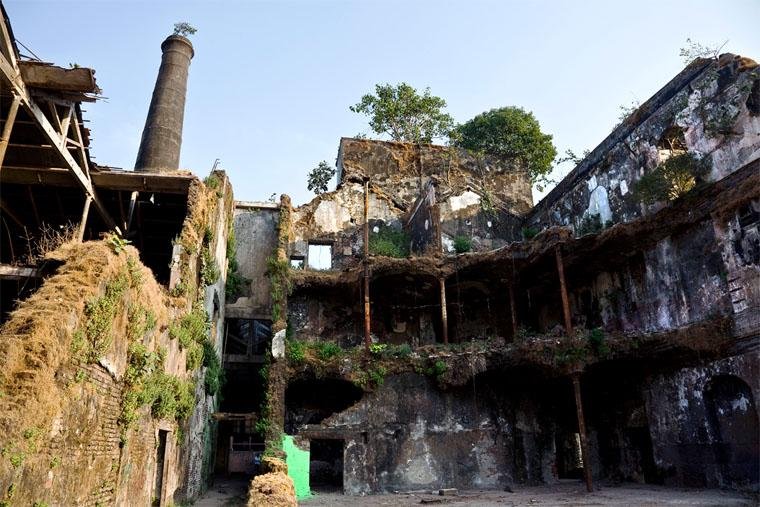 The mill was shut down in 1980 after a sudden fire outbreak. This abandoned haunted place in India serves as an excellent location for shooting Bollywood horror movies. However, some directors as well as actors refuse to shoot here after experiencing paranormal activities.
16. National Library – Kolkata
At the time of its renovation, twelve labors lost their lives in an accident.  The stories of an unnatural death of a student while searching books and lot more. The guards often fear to take up the nights shifts. It is also said that the footsteps of the Governor's wife can be still heard.
17. Sanjay Gandhi National Park – Mumbai
Many people who visit this national park, claim that they saw a female hitchhiker who is dressed in all white, and asks for a ride to anyone who passes by.
18. South Park Cemetry – Kolkata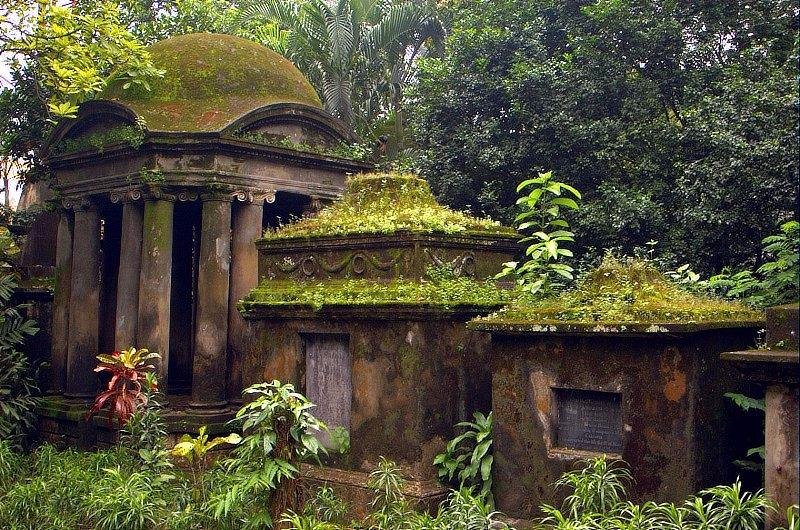 Its one of the oldest cemetery build in the year 1767. Many people have reported that they have seen a shadow in white dress and some even fell ill after visiting this haunted place.
19. Writers building – Kolkata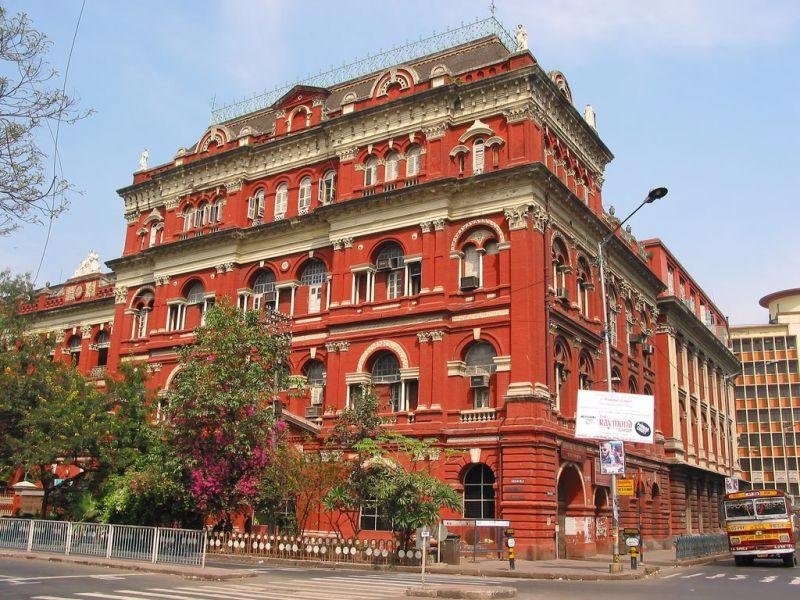 The new Writers Building is constructed inside the old fort after the first one got demolished a natural disaster. It is believed that the spirit of Captain Simpson of British East India Company, who was killed by the revolutionaries Binay, Badal and Dinesh, still resides in the building.
20. Delhi Cantonment Area  – Delhi
Usually considered as a beautiful clean and green space, Delhi cantonment area is also known as haunted place its spookiness after mid night. People talk about a women in white saree, often asking for lift, sometimes even chasing the vehicle and catching up its speed.
21. Towers of Silence – Mumbai
It is actually a Parsi cemetry situated near the Malabar Hills. Parsi's have the ritual of leaving the bodies of their dead on the roof top of a tower to be fed by the vultures. Even the imagination of those scenes would bring shivers to your body. It is also believed that the paranormal incidents occurring in Grand Pararri Towers in Mumbai happens due to the spectral forces emanating from this cemetery.
22. Three Kings Church – Goa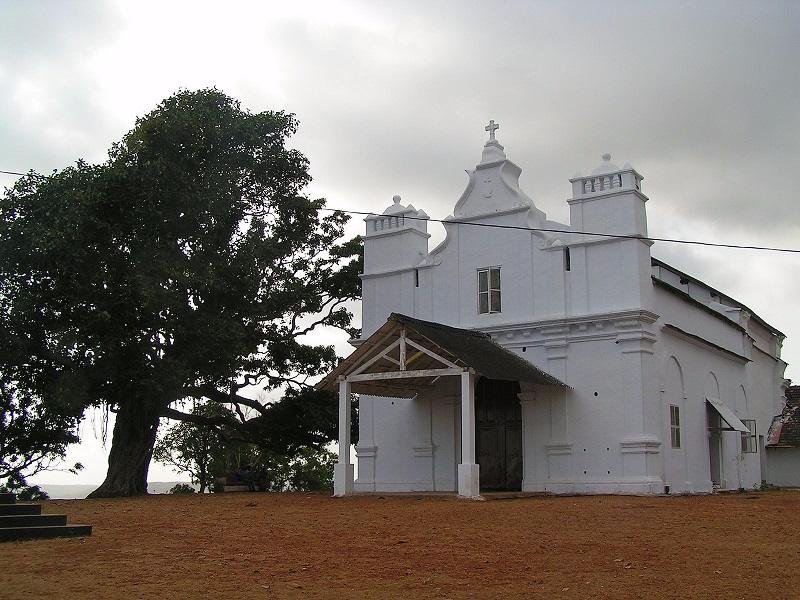 It is famous for its paranormal activities experience by many locals and also by the GRIP team of Indian Paranormal Society. It is believed that the spirits of three kings (who fought over the property of this church and eventually killed each other) roam around in the premises.
23. The Lambi Dehar Mines – Mussoorie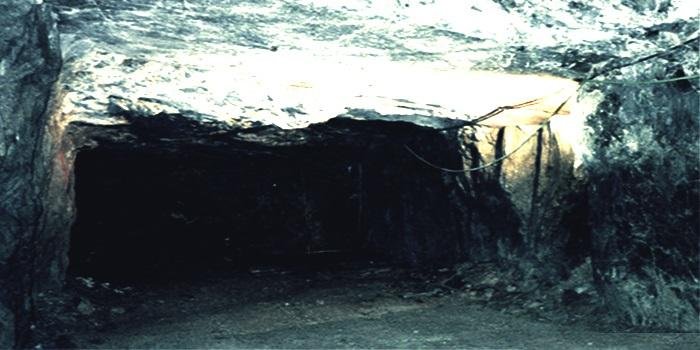 The mines were shut after half a million workers died coughing blood due to improper mining conditions. Locals believe that the place has turned into a home for a witch who walks down the hills at night and has claimed many life. Rapid occurrences of accidents and unusual deaths have also made this place rank among the spookiest places in the country.
24. Kalpalli Cemetery – Bangalore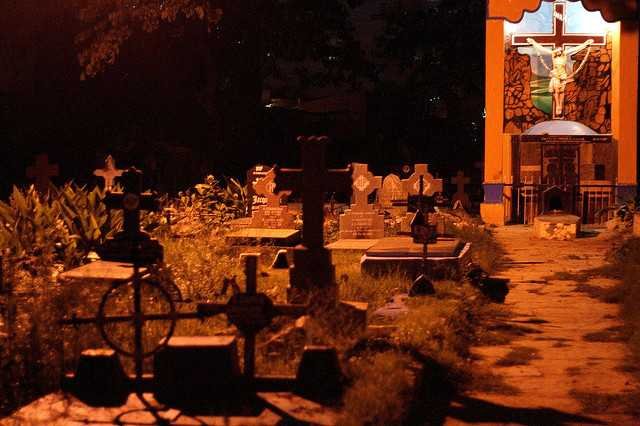 Alternatively known as St. John's Cemetery and located on the Old Madras Road, this place is as spooky as they come. Sighting of ghosts has often been reported by passerby and curious onlookers,  particularly of a man like figure lurking about on the premises. A stroll on a dark night is sure to send a shiver down your spine.
25. Savoy Hotel – Mussoorie
The beautiful little hill-station of Mussoorie has it's fair share of local legends, but ghost of Lady Garnet Orme takes the cake. She was found dead in one of the rooms of the Savoy hotel under mysterious circumstances and is supposed to haunt it ever since. Some say that she was poisoned. Hotel attendants and guests often complain of a lady in white walking the hallways and strange noises and disturbances coming from the room where she was murdered.
26. Khairatabad Science College – Hyderabad
The building fell to ruin and was abandoned, but the dead bodies in the biology labs were not disposed off properly. People who pass by at night have often sighted walking skeletons, sparks and disturbing noises. A guard was stationed there by the Government but he died mysteriously.
27. Chandan Nagar – Pune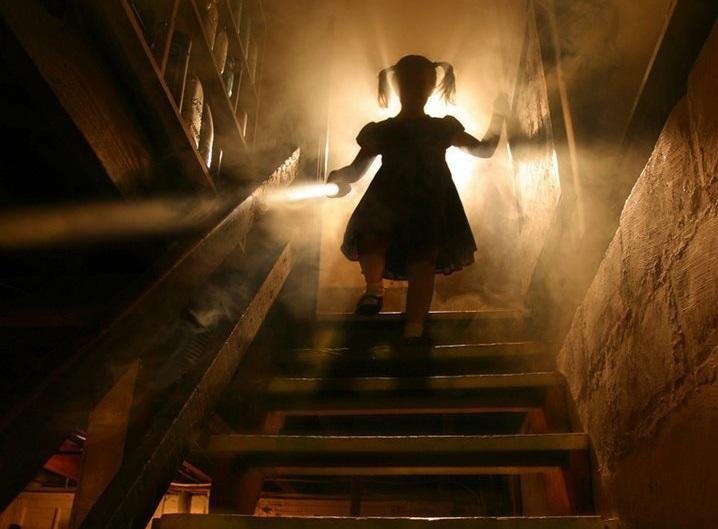 The small colony of Chandan Nagar in Pune has a little terror hidden in it's womb. The ghost of a little girl who roams the night in a white frock, cradling a doll in her hands! She appears at the strike of the midnight hour and comes screaming at you if you happen to cross her path. About 10 years ago the girl was killed at a construction site and has haunted the place since then. People have reported that she smiles at you if you look at her.
Information Source: Holidify and Wikipedia