Do what you believe you are good into ~ Anuj Tiwari
Do what you believe you are good into ~ Anuj Tiwari
From an IT professional to an author, share your journey with us.
When I was a kid I always wanted to do something different in my life. My childhood was quite dramatic in terms of education but my family was too much concerned about my life. Logically it took more than 18 years to become an author which I always wanted to be.
Who/ what has been your inspiration?
People say you should not tell your weakness but I am happy to share that I am little emotional than others. The amount of love and blessings I receive from people inspire me.
As we all know that your first book "journey of two hearts" is based on your real life incident, how difficult was it for you to pen down your feelings?
I was suffering from six months of depression when I completed my first book – Journey of Two Hearts!  From writing to cover designing I did everything because it was too close to my life. Book hit the best seller chart just after four weeks of its release and that helped me to come out of depression.
How hard it was for you to face the publishing industry as a new comer?
Twenty two publishers rejected my first manuscript that covers almost all the publishers of India. Indian publishing is very vast and versatile. Few publishers asked amount of two to four lakhs to publish the book but it's always better for an author not to go with paid publishing because it kills the skills and segment of possible improvements that helps in future.  I had to wait 18 months and then the book was released on September 5th and became best seller after a month.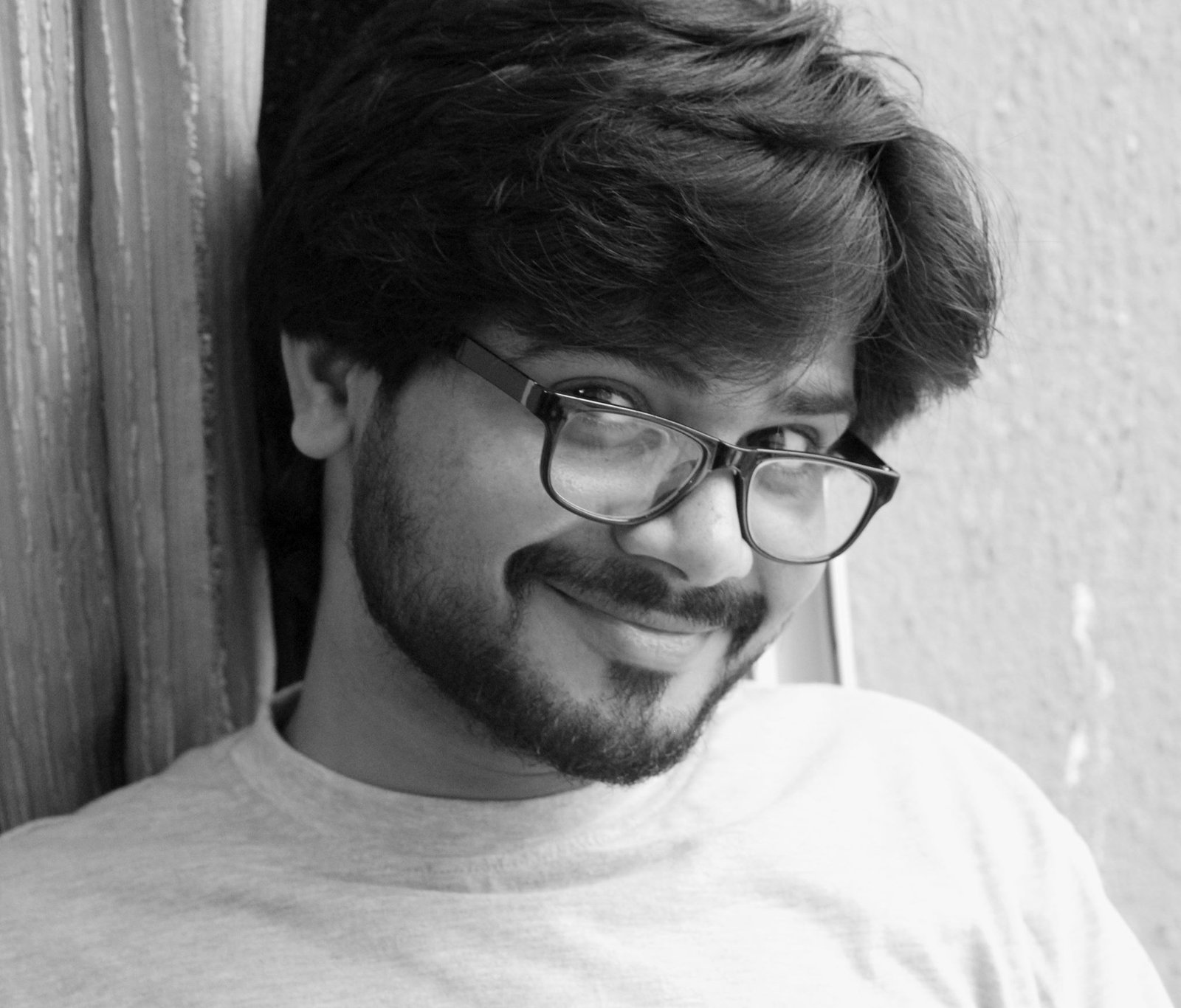 Does your second book "It had to be you '' based on your real life incident?
I had written the first book Journey of Two Hearts because if I couldn't do this, I couldn't live with the situations I faced that time. I never thought to write again after the first book but when people started responding and made me realize my existence, I got the courage to start once again. "It Had to Be You" would always be my one of the favourite books because it narrates the story of a person who exists among us but we never realize. It is also based on real life experiences.
What is your upcoming new book "It's not Right…but it's Okay" all about?
It's not Right to ask before the release…but It's Okay, I would only say in one line – if we have a past that we aren't particularly proud of, it doesn't mean that we can't have a promising future.
This is quite different from my previous two books as titles entitles it clearly.
Who are your favorite authors?
This is a question that troubles me to answer from last three years J
I haven't read any book till date. There are few reasons behind it:
First excuse: I work with an organization that doesn't give me chance to read or write.
I visit colleges and universities for events when they invite. So, three fulltime responsibilities don't give me time to turn up the pages.
Second excuse: I believe I lose the originality of idea and skills whenever I pick any book. It's a human tendency to remember and adopt things, and doing such things in our life with subconscious mind. Yes, it happens especially those who believe that reading is must for writing. No, it's completely not. That adoption is called copying in other terms. So, I prefer to meet people and take real life experiences because every person has a story and I love to listen to them.
Besides writing what are the things you love to do?
I love to play guitar, I sing sometimes too. I travel and try to meet people who are struggling for survival but still they enjoy their life. There is a character – Rahim Chacha in my second book "It Had to Be You" whom I met in a same way and he changed my life forever.
What advice you want to give to the aspiring authors?
Things take time and we shouldn't lose patience because sometimes only last card decides the winner.
What is your success mantra of life?
Don't stop. Do what you believe you are good into and will work for you. People will always give their opinions but you need to listen to your soul's advice.
Any message for fans & viewers?
You were always my strength. I always intend to write true stories which happen around me and inspire me to write. After all, why should I write fiction when there are so many real stories around? Warm thanks to all my readers, those who are connected to me on social media, as well as those who are not. You all mean a lot to me; I try my best to answer your messages and mails. So, stay connected. Keep smiling. Love you all.
Interviewer : Sagarika Basu 
Original Copyright © 2014-2015 LaughaLaughi
Picture Courtesy : Facebook, Anuj Tiwari