T- Town Actors cheers for DILWALE, students say BOO to it.
After the biggest hits of all times- Chennai Express, when Rohit Shetty and Sharukh Khan came together for the last time is back again with Dilwale. But now it has more inclusions on the conceptual drama. Dilwale is a romantic action drama which stars Kajol opposite to Sharukh Khan turning out to be the USP of the film. Sharukh-Kajol being the celebrated jodi of all times are back together again after 5 years when they last appeared onscreen in" My name is Khan." The glimpse of Sharukh and Kajol's sizzling chemistry and their appearance will surely pull the viewers and their fans straight to the theaters. But to say more about the film, where we will also get to see Varun Dhawan, Kriti Sanon , Boman Irani and Johny Lever , the trailer speaks about brotherhood, love and revenge. With the release of the trailer and the song " Gerua" from the film, SRK-kajol fans from Kolkata are really excited about the release while they share their views with Laughalaughi regarding the trailer of Dilwale which makes it quite controversial having both negative and positive reviews.
Here we have few students from Kolkata, who have shared their views.
Raj Agarwal,NSHM, STUDENT
The trailer wants to speak many things about the movie but it hardly reveals anything or it hides things smartly. They cannot make the viewers laugh with hero arriving with many cars.
Subhadeep Kantal, NSHM, STUDENT
The trailer doesn't stand out.High expectations were there as Srk and Kajol were there.Its a Rohit Shetty film so people expected comedy in it.Nothing is shown in the trailer.Its overrated.Youtube views are there cause Srk is there.If the movie stands out Srk is the only cause out there.What I loved in the trailer was the music.I hope the music picks up the film.But no doubt Gallons of Indians and foreigners will also run to the theatres 18 onwards just because of SRK.
Biswajyoti Das, NSHM, STUDENT.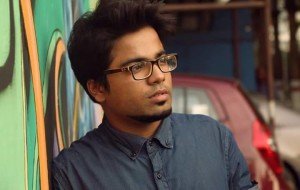 Good things-Location, thought, appearance, editing. Bad things- Over dramatic, unwanted ingredients. Rohit shetty film is all about entertainment. The film is standing basically on Sharukh and Kajol. Without them, there is nothing much.
Niladri Shankar Roy, Student,NSHM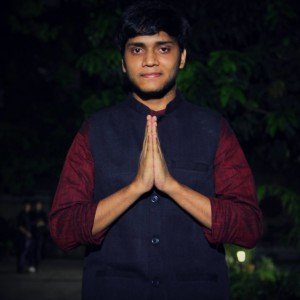 The trailer of Dilwale has got nothing except some 'gerua' colour. I am a srk-kajol fan but i am disappointed with the trailer.it depicts neither story nor the srk-kajol chemistry. Trailer should have been better. Lets see how the film works.
While the students of Kolkata seems to be disappointed with the trailer, but the actors in the Tollywood industry are gearing for their favorite SRK movie. But the question is, is it something like there are reasons for the actors to be optimistic even if they are dissatisfied because they belong to the same field? This is not too easy to answer. We didn't get any negative appraisals from the actors except Sujoy Prasad Chatterjee to comment on the trailer. Some of them even denied to comment on it. Here it is.
Bonny Sengupta, Actor.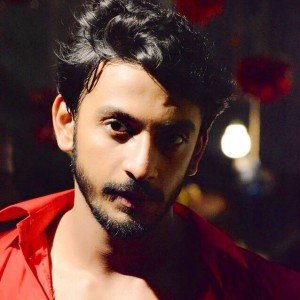 Felt that SRK and Kajol's magical chemistry is back again. They still show how to love ech other. DDLJ to Dilwale has to turn out to be my favourites.. Eagerly waiting for this movie.. Can't wait to watch this one too on screen after My name is Khan.
Ankita Majumdar , Actor.
It is really superb awesome fantabulous magical fantastic trailer. It is great to see SRK and Kajol back together after almost 5 years. Eagerly waiting for the movie to get released on 18 December. It will be a blockbuster.
Swastika Dutta, Actor.
And once again Rohit Shetty is back with a bang.. And this time with the evergreen Jodi of King Khan and kajol "DILWALE" eagerly waiting to see their on screen chemistry once again after My name is Khan.. The trailer is quite impressive and also eager to see Varun Dhawan and Kriti Sanon's chemistry. Hope that the movie turns out to b a blockbuster and fulfills our expectations.
Koneenica Bandyopadhyay, Actor
Nice… it's nostalgic to see them together…but I'm still confused is it a romantic film or drama or action…what ever is it…of course I'm going to watch it.

Ananda Choudhuri, Actor
"15 saal,4 mahine,10 din"
When you hear SRK say this to Kajol with that intensity in his eyes,the tagline of the movie seems justified."Some love stories never end"
Varun Dhawan and Kriti Sanon looks fresh and charming and the patent car flying scenes of Rohit Shetty stamps the fact that the team is back..Expected more,yet an entertainer all the way! Dec 18 it is.
Amrita Chattopadhyay, Actor.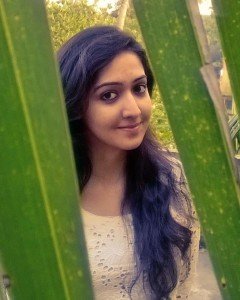 Haven't watched it yet. But will do so as I some get time. I would love to see the movie as it stars SRK and Kajol, my favorite  jodi of all times. May it be a Rohit Shetty film, I will definitely take my  time out for  this film.  Will celebrate Christmas with SRK and Kajol indeed .

Sujoy Prasad Chatterjee, Actor.
I wasn't interested in the film at all by watching the trailer. The chemistry looked like a morphed photograph.
Srabanti, Actor
Haven't seen yet. But, I am waiting for the film desperately. Who would not love to watch a film when the celebrated couple of all times are back again with a bang?
Moizz Hanif,Model/Actor.
 Though I  am a die-hard fan of  Salman Khan, the trailer of dilwale mesmerized me. For me its a Re-Union of Shahrukh & Kajol wid a punch of Varun n kriti A Rohit Shetty Movie which wil b a full of Drama And Action .. Looking forward for this movie .. Dilwale dulhaniya le jayengey !!
Abhijit Bhattacharya, Actor.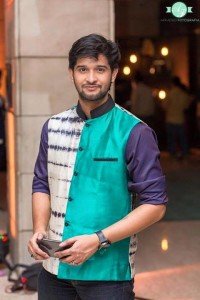 From DDLJ to My name is Khan, when ever Sharukh and Kajol paired opposite each other, they won the hearts of millions of people. And here come Dilwale, for which I am eagerly waiting for. It has got much of sizzling chemistry between the couples, which also stars Varun and Kriti. Each of them looks fantastic and the sets are extremely happening. Waiting for the big day 18th December.
Indrajit Majumdar, Actor.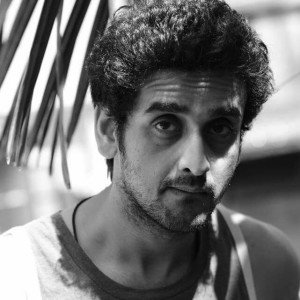 Watched the trailer of Dilwale. Grand gigantic enormous as expected from a Rohit Shetty film. But guys this is not gonna be a DDLJ. It would be a more mature love story of SRK-Kajol. Let's hope they still remain that appealing and of course Varun and Kriti. Let the chennai express magic sparks again.
Coming to the conclusion, it is definite about the fact that the trailer has got shortcomings but the actors in Kolkata are waiting for SRK-Kajol to create fire onscreen. Let's wait for 18th December and then we will see what Kolkata has to add to their comments.
Content writer : Abhigyan Mukherjee
Original Copyright © 2014-2015 LaughaLaughi