Sick Roads: A Debilitated Episode
The recent past has been plaguing the local folks round Behala with the messy roads all over. The pitied roads, if could be photographed, would have invoked sympathies to the beholders. The crippled, fractured D.H. Road is being such pain, and even, currently the interior lanes are being few such talked about hassles too. The commuters have been wrangling with this annoyance for months now.
The craters on the roads are obviously not different from their lunar counterparts. The punishing stretches of road throughout Behala have been critically erratic keeping one's schedule haywire.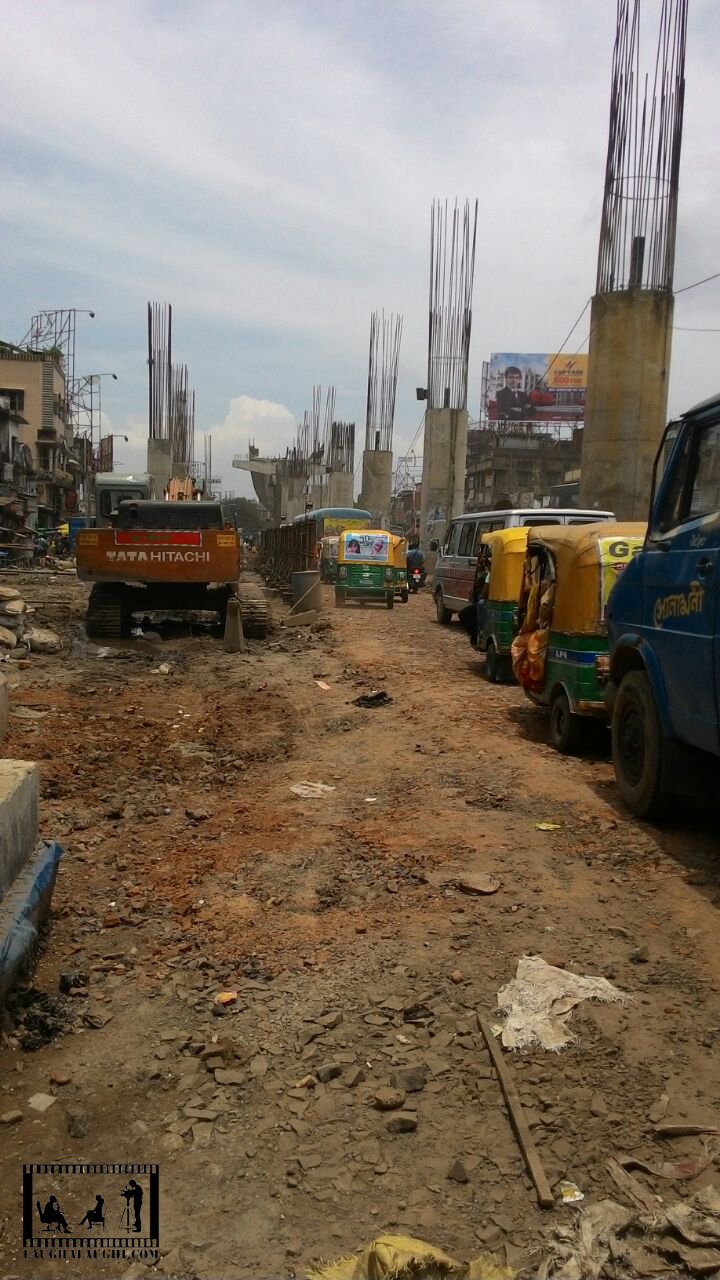 Statistics are saying that it takes one and half hour, or even more for a bus to tread through Behala-Thakurpukur. The disappointing triangle of Chowrasta-Sakherbazaar-Silpara spook around the locals on the sad days of heavy downpour. Vehicles are withdrawing from crawling over the streets.
Behala is expected to get flooded with slurry hazards all over its length and breadth soon. The Government proposed several ventures and dreams. Be it a successful flyover or a much-awaited Metro railway connection. Its promises have damaged businesses, ground trading, robbed of people's livelihoods and yet it sings better days. Would it really be a different picture in the days to come? A question that needs to be banged before the reformers now. Till then, 'Behalians', beware of your hard times and survive your bad!