It's 3rd April- our very own Cobie Smulders' birthday!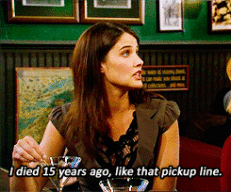 Smulders, who played the smart and beautiful Robin Scherbatsky in How I Met Your Mother, left us all in love with the character. The light-hearted wit and easy-going charm that is Robin Scherbatsky gave us so many reasons to absolutely adore her; here's 10 of the many!

1. Robin's got sass and can shut you quiet with her sarcasm : You think you can walk into a bar and pick up a girl with a cheesy line? Well, not Robin Scherbatsky. Her sarcasm will slap you so hard that you'll turn right around and go away!

2. Robin has got her priorities set straight : One word, FOOD!

3. Robin's just like any one of us when it comes to leaving embarrassing voice messages to exes : Remember Dan? The hot-shot news reporter who worked with Robin and whom she dated for a while before he broke her heart by taking the very job offer which Robin had turned down in the first place just so she could stay with Dan? Yeah, we all know how well Robin took that!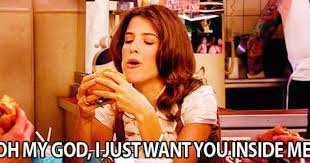 4. Hogwarts reference that Robin once made : Seriously, do we even NEED to elaborate on this?
5. Robin is not just Robin Scherbatsky, she is also Robin Sparkles : Admit it, the song's catchy enough.
6. Robin Scherbatsky ain't afraid of no gun :  Whether it be to release her frustration or scaring of people, Scherbatsky relies on the revolver.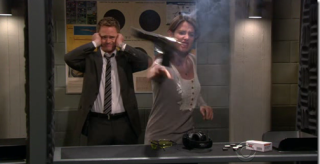 7. CANADA : Robin is, and will always be, a very proud Canadian- no matter how much she gets beat by the rest of the gang for it! She's not afraid to show it. OTT? We don't think so.
8. Robin hates Patrice : You know that annoying little girl in your office or school who is just TOO helpful and nice, well there's your Patrice. We don't blame Robin for getting so annoyed at her all the time!                                                           
9. Robin Scherbatsky is a cool girlfriend : Barney and Robin. Robin and Barney. The best couple ever. Period.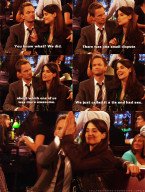 10. Robin is one in a million : If Robin Scherbatsky is in love with you, she'll skip the melodramatic "I love you"s. Instead, she'll say: