Interview session with Mr. Sujoy Prasad Chatterjee
"You need to be your own PR and innovative enough to present yourself"- exclaimed charmingly the multi-talented Sujoy Prasad Chatterjee who is an acclaimed cultural personality in Calcutta with a humble smile on his face.
What motivated you to be a part of this entertainment industry?
Ans: – It is actually a broad question. I am someone who travels between management studies and performing arts. So, I started my career as PRO and I worked in the corporate sector for about twelve years before I took an early retirement from there in 2009 and shifted my focus in performing arts, management and consultancy services. I am an artist who pursues elocution, theatre and films. I also look on the fashion mastering in various events in the city. I do teach business communication, Public Relation, integrate mass communication and event management. So, this is my cluster of works basically and to say what has motivated me to be a part of this field, I would like to say that Motivation is an art itself. There is actually nothing more than art that can motivate someone.
You have worked with Shiba Prasad Mukherjee & Nandita Roy in Belaseshe. So how was your experience?
Ans: – Belaseshe happened to me when I was least expecting it. In this field of entertainment, box artists are rather chosen. I would like to thank my sexual orientation where filmmakers in the country think of prohibitive characterization but when I was asked to play the role of Rituparna Sengupta's husband I went ahead with it. I learned Esraj for a week.  The way Shibu nd Nandita di inscribed the character of Bijon, I have played is very incredible indeed. Bijon is quite, subtle and doesn't speak his mind out. Bijon is actually quite opposite to real me so it was really worthy of note.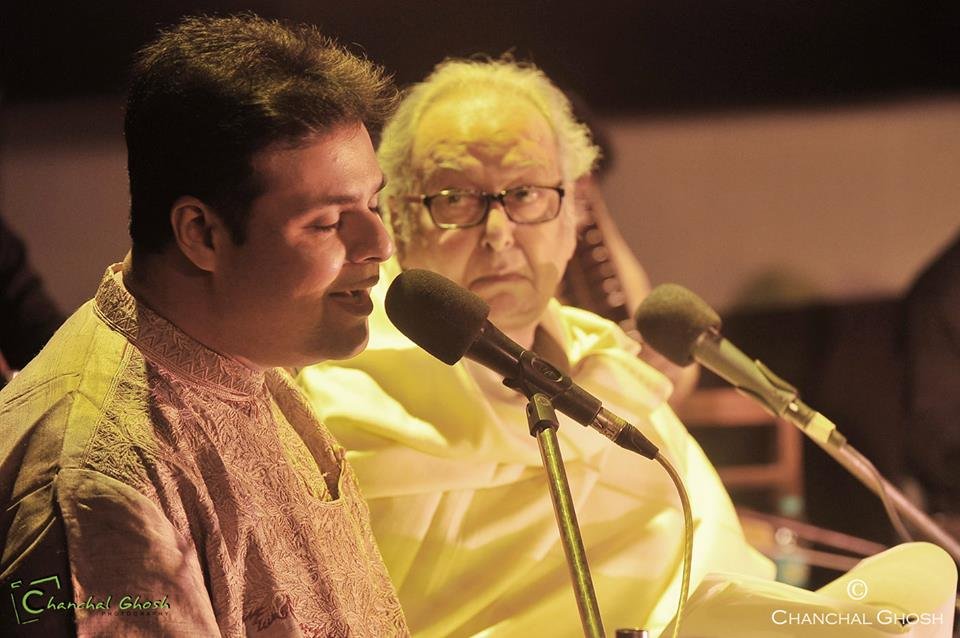 Shed some light on the character you have played in Jogajog directed by Shekhar Das.
Ans: – My character in Jogajog was more of a challenge because I have played NaboGopal who was from a village basically. The character had no urban sensitivity and stimulating.
How was your experience working with your co-actor Rituparna Sengupta in Belaseshe?
Ans: – Ritu is fantastic as a co-actor. She is very simple as an actress. We had lots of fun on the sets. She is a crack-pot when it comes to me. We had our own moments of fun, laughter as well as some serious moments. I remember one incident that was on my birthday while we were in Santiniketan shooting for the film. We both cried remembering our fathers. She is spontaneous and jovial. She is basically a very good human-being.
You have been into music, acting, teaching, theater and so many other things at the same time. How do you cope up with so many things together?
Ans: – I also do the only live chat show in Calcutta "Just my way" started in January so you need to hold this one too in my schedule of things. I find time because I want to make time. I am a moody guy actually so it depends on me if I want to do things or not. Thrice a week, I do a corporate job, so I manage that as well. Though I get tired, I enjoy doing them and accordingly I make time for each of them.
Which field do you think you want to explore and you haven't yet?
Ans: – I wish I could sing. I learned Rabindra Sangeet for some time. Infact, I am fascinated with it. But, I can't sing though I want to master in that art as well. Other than that, I want to be a filmmaker too. Let's see when the right time sets on.
How is it difficult to survive in this industry?
Ans: – It is actually difficult to survive in any kind of industry until and unless you know your competitor and your USP. You need to be your own PR and innovative enough to present yourself without which you actually die out.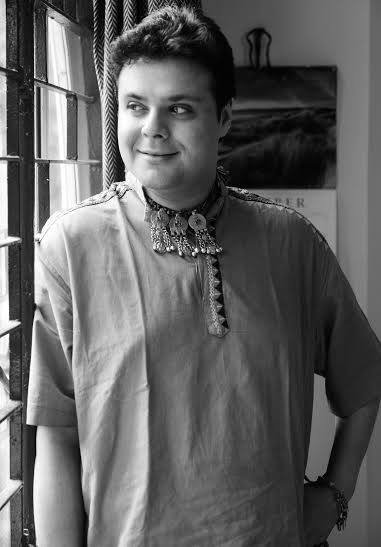 You have enriched a position today. Can you brief your journey focusing on the difficulties you have faced?
Ans: – I am actually reached nowhere. I am still an ordinary jack on the road waiting to have a cup of coffee with some interesting people. Well, being some established artist is not that easy in Calcutta. First, it is money and then it is followed by the person in me itself which includes my structure, my physic and mentality. It is then when you need not care when you are abused.  Just move on.
Which directors do you want to work in your future projects?
Ans: – I can't name anyone directly. I am very diplomatic and would like to work with people who will give me an opportunity to showcase my skills differently.
What are your upcoming projects?
Ans: – I have an upcoming solo play titled "Happy Birthday". I am travelling to Canada for three months to collaborate with artists and work on art projects. I do India's only solo arts festival called Monologues in Calcutta coming up in July for three days.
Message for your viewers
Ans: – Is anybody really viewing me actually?  (Laughs) If yes, I would like to say Hello to them and would definitely wait to meet them.
Laughalaughi.com wishes Mr. Sujoy Prasad Chatterjee a joyful and pleasant life ahead.
Content writer : Abhigyan Mukherjee
Photo Courtesy : Sujoy Prasad Chatterjee Facebook Page
Original Copyright © 2014-2015 LaughaLaughi.com