Book Review
Trending
Gone Girl by Gillian Flynn : Book review
One of the Best Thriller Novels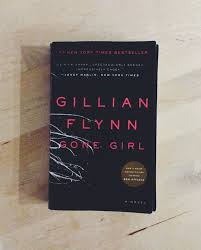 Gone Girl
The novel Gone Girl became very popular and it soon made the New York Times Best Seller List.  This story will definitely peel away your comfort  levels the more you probe deeper in the characters of Amy and Nick. The sense of suspense comes when Amy goes missing on the couple's fifth anniversary. As a result, her husband, Nick becomes the prime suspect of her sudden disappearance.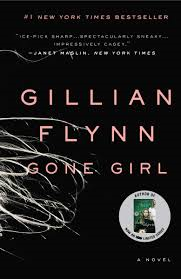 Plot Spoiler
Gone Girl is the first book I have read of this author. I can genuinely say that I am pleased. The quality of work that the book involves is simply mind blowing particularly the second half. The plot is very elaborate and intricate. My decision to read Gone Girl was largely based on the unquenchable curiosity. I had to see why this book is becoming a cult novel in the thriller genre.
Amy has a huge obsession of being perfect and when Nick cheated on her she saw it as Nick choosing someone else over her, that someone was better than her. Then, there was also all that about her resenting him a bit for learning all her flaws and that he true not so perfect self. They remained a weird dysfunctional couple at the end of the story. They bring out the worst in each other which makes them the best for each other. The rest of the story I will keep for the reader to read and enjoy. This is a book you wouldn't want to miss anything. Quickly, pick up a copy of the book and start reading.
Gone Girl was adapted into the 2014 film starring Ben Affleck, Rosamund Pike and Neil Patrick Harris. The film was highly praised and it was one of the best films of that year.
Reviews:
Genre: Thriller
Publisher: Crown Publishing Group
Ratings:
Cover: 5/5
Title: 5/5
Theme: 5/5
Character: 5/5
Story: 5/5
Overall: Mind Blowing
The writing style is very easy to read. The characters are very complex and extremely questionable. The diary was purposefully written for the reader to like Amy. It felt so duped because I had liked her. Amy have really a sharp cunning mind. She is psychopath, crazy and we can say completely insane. The way Nick brings out the different shades of Amy is really fascinating. Gone Girl has really so many twists in the plot that definitely keeps you reading. This book is completely full on entertainment. It's that so much fun. It is highly recommended for the thriller lover. The book is available in Amazon. You can definitely buy it from there as well.
https://www.amazon.in/Gone-Girl-Gillian-Flynn/dp/1780221355/ref=sr_1_1?keywords=gone+girl&qid=1565611797&s=gateway&sr=8-1