Hey guys! Today i will say about the very famous restaurant at Chakdaha. it's Chakdaha Saffron Restaurant. Here you get all the items you like – South Indian Food, North Indian Food, Bengali Food, Chinese and whatever you like.

DIRECTION: Who lives in Nadia, knows about Chakdaha. It is near the Chakdaha
station. Chakdaha Saffron Restaurant is infront of Monorama Hospital at Lalpur, Chakdaha. It is at Bongaon Road. If you want, you can use Google Map.
OPENING AND CLOSING TIMES: Saffron opens at 1:00pm and closes at 10:30pm. But when the festivals come it closes at 12 to 12:30am.
HOSPITALITY: The system of their hospitality is just speechless. All the waiters of Saffron treat you as their family members.
FOOD MOCKTAIL AND ICE CREAM: You get various food what you like.There are so many mocktails like Lemon Drink With Kesar, Kesar Badam Shake, Mango Pina Colada etc. you also get various ice cream. That's are Persian Ice Cream, Basanti Ice Cream, Cardamon Ice Cream, Honey With Orange Ice Cream, Kesar Kulfi Ice Cream etc.

BENGALI FOOD: If you're a pure Bengali and don't test any Chinese Food then Saffron represents you totally Bengali Food like Rice, Dal, Ilish, Polao,Motton kasa etc.There is also the Thali System . And this Thali provides so many Bengali Food. There are vege items also available.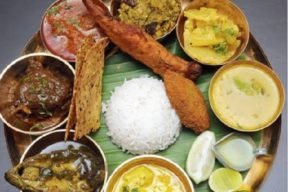 SOUTH INDIAN FOOD: It also deals with South Indian Food like Dosa, Idli, Vada, Doi Vada, Sambar, Uttapam etc.

CHINESE FOOD: Here you get all Chinese Items like Noodles, Fried Rice, Chilli Chicken etc. Saffron also serves 65 items on chicken.

This restaurant is a fine dining restaurant. It provides so many testy food,that's the middle class people afford. Here you can also book the table for spending some times, birthday, treat party etc.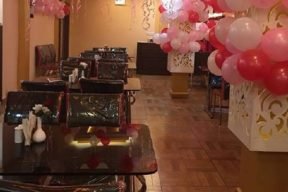 Here the home delivery system is available at Saffron. It serves fine home delivery with proper treat. So guys lets visit this family restaurant with a great excitement.