Are you a bookworm? Is gobbling food your hobby? Then the blend of two is here for you. A retro themed cafe "Coffee O Kobita" situated just beside Shyambazar metro gate no. 2 provides you with some lip smacking dishes while the ambience will make you go nostalgic.
Ambience
The retroic theme of the cafe Coffee O Kobita" is a feast for the eyes. The corners have shelves which are decked with story books and board games. Chess, ludo, monopoly, you'll get a wide range of board games to choose from. You can even read a story book while sipping a cup of coffee in a lazy afternoon. One side of a wall has snapshots from our favourite feluda series and on the other corner of a wall there's a hanging guitar.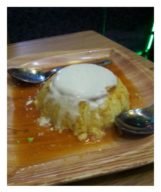 Food
The menu card is designed in the pattern of a vintage newspaper and there is a wide variety of sections ranging from beverages, sandwiches to platters and deserts. All dishes are served with eye catching garnishes and the quantities are enough for two.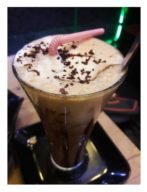 Recommended dishes of this place are:
• Chicken pasta in creamy white sauce- this super creamy pasta will make you smack your lips after every bite.
• Drumstick- 4pc grilled chicken drumsticks served with mayonnaise dip or honey mustard dip is another popular dish here.
• Special C O' K Chicken cheese sandwich- as the name suggests, this a signature dish of this place.
• Classic cream caramel custard- this is one of the best deserts you'll get in Kolkata at such a minimal price.
Besides these dishes, the milk shakes and other chilled beverages are also highly recommended here.
Service
With well behaved staffs, quick and spontaneous service, reasonable price and a easy to go location, this cafe "Coffee O Kobita" is really a good place to hang out with friends and to spend some quality time by cherishing the foodie moments.
(all the images have been clicked by Payal Roy.)