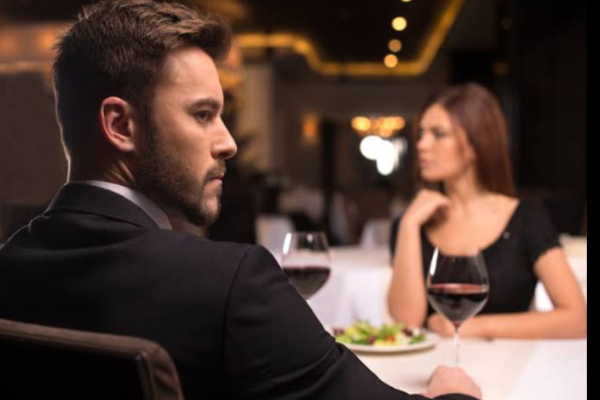 Well in this era of technology we meet most people through online. Going on a date has become depended upon technology. So it gets really very hard to decide whom to trust and whom to date.
Don't worry, I have come up with a list of signs that will help you to differentiate whether you want to date or not; whether that person is just playing or not.
So let's begin.
1. When you start talking to that person, he will start it very enthusiastically but gradually he will stop it.
Let me clear it. At the beginning the person will reply almost every time you text him but slowly he will be replying you lately. Date will appear a harder concept for you with them.
2. They will turn everything into physical. Like when you want to ask about date, he wants probably to sneak under your pants.
I know it sounds rude. But think it like this. He doesn't reply you the whole day, suddenly you get a message from him at night asking you about dirty things. Do you really want to date such a person who is only interested in your underwears?
3. They will ask you to send your pictures or do video calls instead of normal voice calls. Understand this. If a person really likes you then he will want to hear your voice. But if he wants your pictures in the first date then he is probably going too fast.
4. If the person you want to date, works in your office or studies in same institution, try to observe him closely. If the person talks to you in a normal way in front of his friends and then gives importance to everyone, then he is a rude person.
Think it. The person is trying to do dirty talk with you and then that same person poses as if their is nothing between you in front of his friends, then he doesn't want to go on a date with you probably.
5. The final date. He will ask you about a date kind of outing and will tell you that he will handle everything. You will agree. And you will find later that it is actually a movie plan and in a dark theatre room he wants to get physical with you!!!!
Yes that is the reality. He wants to get just the physicality and nothing else. If he really wants to go on a date he will probably choose some place where you both can talk to each other and spend some quality time with each other.
6. The after date. Now the date is over and he will come out of the hall as if nothing has happened and you will be left with a cheap feel of yourself. He will be back in his old self which is very busy in his work.
Imagine! I know its heart breaking for you and your date dream gets crashed there. But hey, if he doesn't like the way you are and is only interested in your "down" part then trust me he is not the one.
Lastly don't get overwhelmed by his presence. Everyone goes through such experiences. Thank God that you have got a new experience. Use it later to find a more suitable date for you. And be yourself.