I woke up just few minutes back. The room is dark. I'm sweating. Windows are open. I can see trees winding left and right due to storm. Both of my legs ache when I woke up in the morning. It makes me sit 2-3 minutes on bed and then I'm able to stand trusting on my feet and from childhood, I'm not brave.
I took my phone and checked the time at a glance. It was 3am. I hugged my pillow who knows all my untold stories. I saw Him. It's not that I miss him. I miss the moments spent with him. I miss that peace which I got whenever I hugged him. I didn't dare to open my eyes because I knew the moment I open, I'm into reality and I'm again not brave enough to let him go. I pray to God just let me hold him to feel his warmth. It's a divine feeling one must experience in life.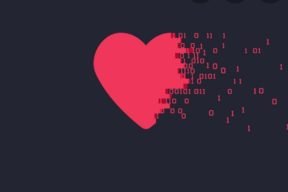 The person I'm talking about is next to me but unconscious. I held his hand and conveyed the feelings I had for him. The touch gave me goose bumps. The walls surround me are listening everything since years. They know everything and I trust them that they would be the one telling the supreme power and one day I will get justice.
When you are in love with the soul, you just cannot forget. You fail to judge that person and accept him the way he is but she is judged for not having fair complexion, good height, beautiful hair, girly voice, for childish behavior sometimes.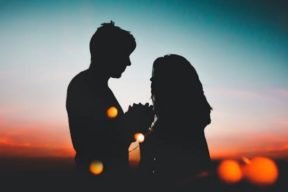 I remember the day when I heard "Bapi is no more". I still kept believe God. I still was expecting for some miracle to happen. I didn't know everything will be finished soon. That was the day I lied my mother that sister and bro are coming with Bapi back at home. Yes I was not brave enough to tell my mother "Hospitals didn't take my father. They declared him as dead. My legs were trembling listening to my sister I did countless prayers to make God listen to me.
I was expecting to hear that sound again when my father used to step up in the stairs. I ran downstairs and saw many unknown people are standing. My brothers' friends took my father out. He was unconscious. They went to upstairs. A cloth was placed written some mantra on it. My father was kept on it. My mother looked at me. That day I was ashamed of being her daughter. I was ashamed of being a part of this family. I saw rage in her eyes. I wasn't brave right?
I bowed down my head. I still had trust on God that something would happen. I didn't cry. After 4hours doctor said he would sign the Death certificate. I looked at the wall clock at every interval. Relatives came one by one. They were normal walking upstairs but the moment they were in front of my father, some kneeled crying, some stood at a side and covered their mouth with the corner of the pallu. I understood by the expression that they are crying but I didn't find any tears.  Everybody came with same question "how did it happen", "when did it happen" and my brother was attending those pointless questions.
There are people who never get appreciation for their good deeds. I feel that in our life nothing is granted. So learn to appreciate people. Thank people whoever help you in your day to day life. When you wake up, first thing you check is your mobile and the moment you turn on your net, Good morning messages come from your loved ones and you go on replying them. Have you thanked God?