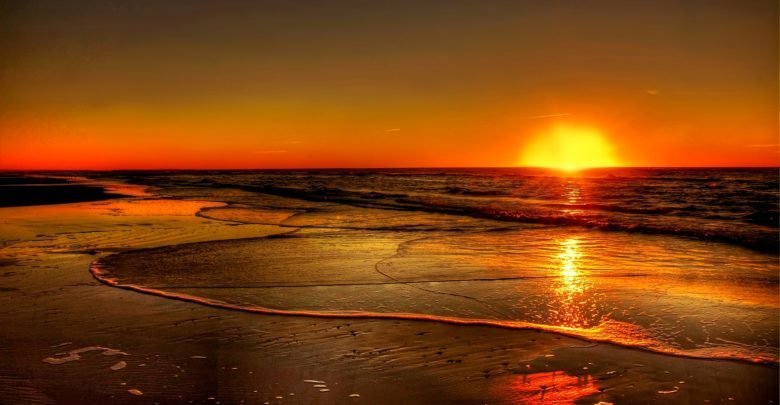 I changed myself keeping my soul same with an unnamed confidence. I wore a sleeveless grey top with a chain at side, pairing with black jeans and rusty sandals. I put down my bangles of responsibility, wore a watch on my wrist. I kept it secured hiding from world of praising conventional beauty. I put kajal on my eyes where my loved ones reside and hid my faded pink lips with nude lipstick. I wore a fancy earring and put my hair strands behind my ear to show off my earring and let few hair strands hang consciously as if I forgot to clip it. I stepped into the world of masked people, walked straight but was confused about the right way to the beach. I moved my eyes and saw men with hungry eyes staring at me. I want to know do they feel the sea waves like I do? The cool breeze of the sea touched my soul, made me realize how much everything is so unpredictable. I saw the sea waves coming at high speed rolling and breaking at the shore like we break at one point of time and again we come back building a new self confidence.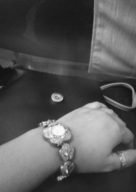 I walked on the sand leaving imprints behind to an undecided destination but didn't look back. I closed my eyes, memories came in front of my eyes as if the sea waves put mirror in front of me. I tried not to see the bad ones but wasn't rescued from my memories. I kept on saying myself "I'm strong" as what my sister says.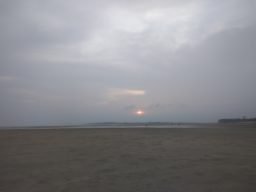 I remember that day when I didn't lose my innocence. I forgot my dance steps on stage seeing so many unfamiliar faces and  was very embarrassed. From the crowd, peeped my sister with a beautiful smile on her face, showing me the dance steps. I completed my performance copying her and still can hear her claps of applauding me though I wasn't deserved.
My best friend is far away from me in terms of miles but she is always with me holding my hands in my every tough phase of my life. I am blessed. I moved towards the wavy sea more with an unknown strength.
I was locked in a room of darkness where my key got lost. People clinched my neck and no voice was heard. I don't blame them but I blame myself for not being strong enough to take a stand for my own soul. How can they stop my emotions from being flowing spontaneously?
Yes! They cannot stop. I bleed when they cut my wings of opportunity but they cannot take away my inbuilt strength.
  I felt water rising to my hips. The sea waves circled and hugged me from behind. I was full of tears. I couldn't help myself from feeling lost, broken. My tears rolled down my cheeks for not being loved back after pouring my love tank on some but the  smile remained on lips for being in love where only my authority works.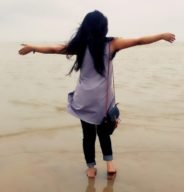 Life is short. There are very few who knows how to love unconditionally and if you are being loved unconditionally by anyone in this world, you are blessed. Love them, embrace them and value them.