Poems
Our Color Palette of Emotions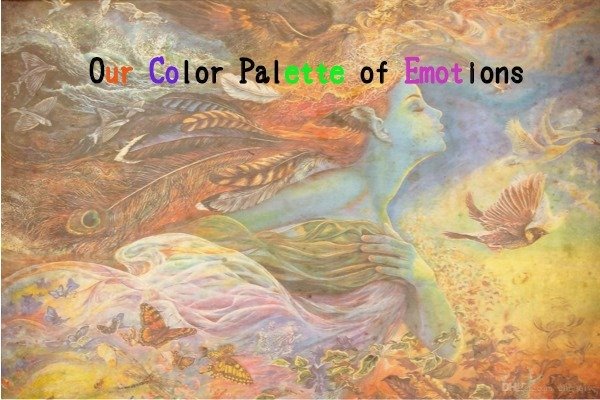 We are all born with blank sheet minds.
And a color palette of emotion.
But our mouth being the brush,
We fail to fix the broken.
We leave a stain of our paint,
Every time we meet someone new.
And with some stokes of their brush,
They give us their hue.
The new canvases full of bright shades.
While the old one's develop some crease.
But when all of them go to bed,
They all sleep with a masterpiece.
Some are darker than the others.
Some are more yellower than pink.
Some are in perfect condition.
While some have stains of spilled drink.
Every painting is different.
Every brush causes it's unique line.
Some paintings screams of its destruction,
But some camouflage the "fine".
The world is a moving art gallery,
With ever changing portraits.
Some just sleep late at night,
But some have dark traits.
The picture we carry within,
Is the visuals of our soul.
Not all we meet are great artists.
Some brushes leave hole.
Some exploit their chance,
Leaving one unpaintable.
Leaving them torn, poked and dark.
Forcing them to wind their neck with a cable.
While some dark souls,
With their pink yellow and blue.
Turn other coal smeared spirits,
Into a rainbow true.
Some are just too picky,
Not all brushes can touch.
Some are just scared,
Because they've got painted too much.
These colors I talk of,
Are happiness, jealousy and feelings like pain.
You can't wash them off,
But you can fade them under the rain.
Not only humans,
Our pets have palettes too.
But unlike our complicated mixtures,
They have colors few.
Simple yet soothing,
Like what it should have been.
That's why some have four-legged friends,
To put some colors to their black n white scene.
So stop looking into your mirrors.
Stop starting at people's face.
Look around for that painted soul,
That freezes your gaze.